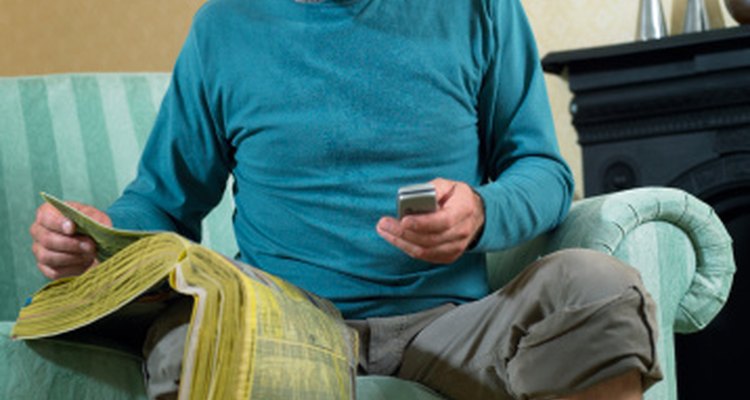 Michael Blann/Digital Vision/Getty Images
Finding someone's address can be as simple as looking in a phone book. For harder-to-find addresses, you can do some sleuthing on Google or use a website like Pipl to scour the deep web. While some directories will try to charge you for contact information, plenty of others give out people's addresses for free.
People Directories
Your first destination should be Whitepages, which lists the names and addresses of more than 90 percent of U.S. citizens. You can find someone's current address by typing his name and state into the search field. If you're coming up empty-handed, try ZabaSearch. This site is similar to Whitepages, but it claims to have more records, so you might strike gold. Both sites are free for simple address lookups, but you'll have to pay for cellphone numbers and background checks.
Use a Search Engine
If you haven't already done so, type the person's name in a search engine to see what comes up. Put quotation marks around the name to filter out any irrelevant results. If the person has a common name, include some identifying information in your search string to refine your search – "Kenneth Boulter San Diego," for example, or "Kenneth Boulter Engineer." If the person has ever posted their address online, it should come back in the search results.
Search the Deep Web
Search engines like Google access the surface web, or those parts of the internet that are indexed and accessible to web crawlers. Beneath the surface sits the deep web, which is where legitimate, but non-indexed, information lives. Pipl is one of the few search engines that accesses the deep web, which means it's great for turning up information that's "off the grid." A basic search for people's addresses is completely cost-free. Just type a name into the search field; then wait a few seconds to see if an address comes back.
Think Genealogy
You might not think of using a genealogy website to track down someone's contact information, but Family Tree Now is one of the best resources for turning up an address. The website claims to search billions of census records, court records and other public data, and a standard search won't cost you a cent. Just type the first name, last name and state into the search box to see what the site spits out. The way the algorithm works, you'll likely get a telephone number, date of birth, employer and even a list of family members, as well as an address.
References
Writer Bio
A former corporate real estate lawyer, Jayne Thompson writes about law, business and personal finance, drawing on 17 years' experience in the legal sector. She holds a Bachelor of Laws from the University of Birmingham and a Masters in International Law from the University of East London. Her work has appeared on numerous legal blogs including Quittance, Upcounsel and Medical Negligence Experts. Find her at www.whiterosecopywriting.com.
Photo Credits
Michael Blann/Digital Vision/Getty Images