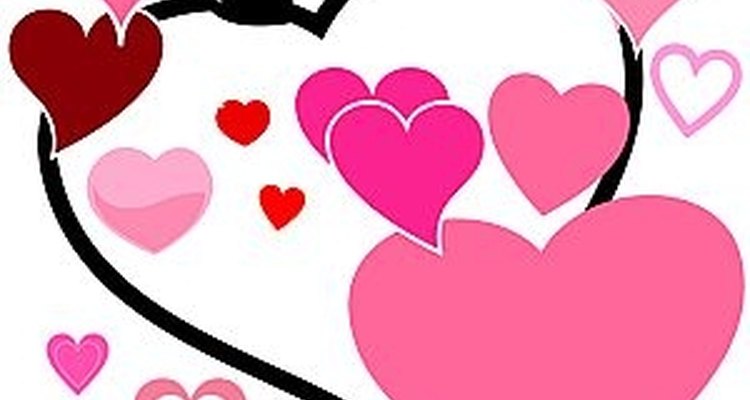 As years go by, you can often find yourself thinking about the one that got away. Whatever happened to your long-lost love? Could you ever find him? The good news is, in the internet age, there are plenty of ways to locate an old sweetheart. You'll need a little time and persistence, but most resources are low cost or completely cost-free.
Use a People-Finding Website
People-finding sites scour public records, phone directories and other online resources to locate the whereabouts of people in all 50 states. You can run a basic search against a person's first and last name or narrow the search by state or city. Popular search engines Zabasearch and Intelius also provide reverse telephone number and reverse address look-ups, so you may have luck using old contact details. Most sites give a current address and landline phone number for free, but you'll likely have to pay to access other details, such as a cellphone number.
Google a Name
Typing an old flame's name and state into Google is an obvious way to find lost loves. Many people have personal websites or public social media profiles. If you know other details, such as the person's industry, employer or interests, put those in the search box too. For example, you might search "John Smith web developer." There are many business directories that provide information about people in that line of work. Search Yahoo, Bing and Ask for additional results.
Check School Networks
If the person from your past is an old high school or college flame, run a Google search to see whether the school has an alumni association. Schools often keep mailing lists of former students so they can ask for help with fundraising or invite them to the next reunion. For privacy reasons, the association may not give out your ex's details, but they should be able to pass on a message.
Reach out to Alumni on LinkedIn
You can also search for alumni using LinkedIn. After creating a profile, type the name of your ex's college or university into the search field. Follow the links to the school's LinkedIn page, then click the "see alumni" button. Narrow your results by years of attendance or graduation. You'll see alumni who meet the criteria you searched for, which might include your ex or friends of your ex. You can now reach out with a respectful message to see if anyone knows his whereabouts. If that doesn't work, try repeating the search using his old workplaces.
Search the Deep Web
If the person appears to be a ghost with no internet presence at all, head over to Pipl. Pipl combs "invisible" webpages that the major searches don't index. If your old flame has posted on a private database or password-protected forum, Pipl may be able to find him. You can search by name in all states or narrow your search by location. The results come back as a one-page report including the person's name, address, telephone number and social media accounts. You'll often get a list of friends and family members as well as a photo, so you see at a glance whether you have found the correct person.
Search Public Records
Looking for lost loves in the public records is a good way to find out whether an old flame is now married or even divorced. Plus, it's a lot easier to find someone if you know the married name. To find out how you can make a request, go to the National Center for Health Statistics website and click on the link for your state. Usually, you'll contact the county where the marriage took place. Some counties let you do this online.
References
Tips
Even if you haven't found them after searching for a few months. Don't give up!
If this person really means that much to you try to get your story on the news. Others have done it.
Warnings
Sometimes even after a long search you may not find the person. Its a heartbreaking thing, but it's true.
Be careful if you do find your lost love. Sometimes after some years a person may not be as you remember them. What you find you may not like and it can hurt.
Writer Bio
A former corporate real estate lawyer, Jayne Thompson writes about law, business and personal finance, drawing on 17 years' experience in the legal sector. She holds a Bachelor of Laws from the University of Birmingham and a Masters in International Law from the University of East London. Her work has appeared on numerous legal blogs including Quittance, Upcounsel and Medical Negligence Experts. Find her at www.whiterosecopywriting.com.