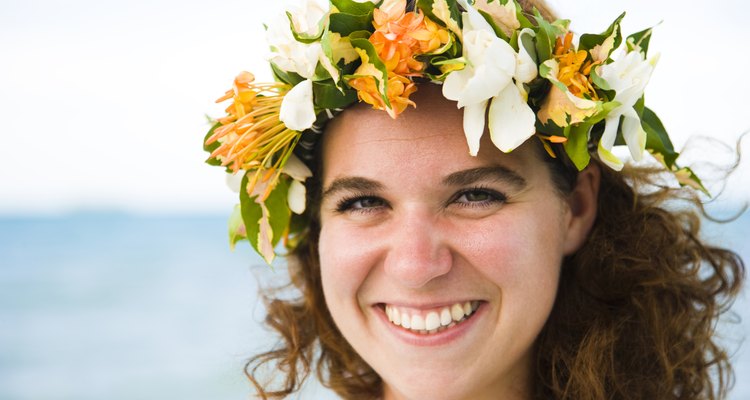 Purestock/Purestock/Getty Images
Bring the romance and relaxation of Hawaii's fern-adorned waterfalls and sunset beaches to the bridal shower with Hawaiian-themed decorations, menus, entertainment and activities. Along with gifts, shower the bride with aloha (which means love, among other things) and greet her with a fragrant lei.
Set the Scene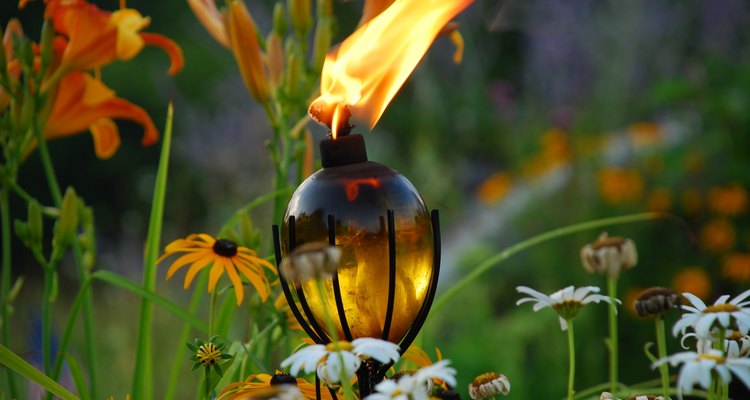 Kathryn Stewart/iStock/Getty Images
Put the bride and guests at ease with a tranquil, tropical ambiance. If the bridal shower space has a waterfall, you're in luck. If it doesn't, add a tabletop waterfall to the decor. Big or small, decorate the waterfall with ferns and orchids. Find Hawaiian-theme tablecloths, napkins and such in tiki, floral and beach patterns -- floral is a natural for a bridal shower. Use a hammock to collect gifts. Decorate the entire venue with tropical greenery and Hawaiian-native flowers such as hibiscus, pink cottage roses and plumeria. Bring the Hawaiian beach to the bridal shower with a decorative fish net and shells from a craft or party store. If the shower will last into the evening and is outdoors, inexpensive tiki torches are a must.
Plan the Menu -- Local Style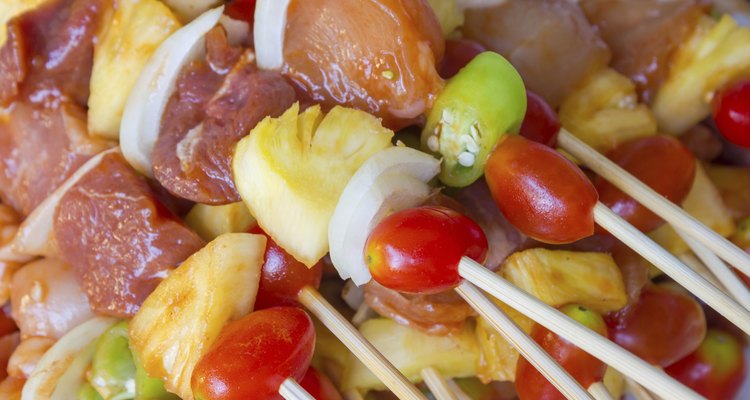 Let the multicutural foods popular in Hawaii inspire the menu for the shower. Grill teriyaki chicken and/or teriyaki beef with pineapple chunks on sticks, or let a slow cooker do the work. Serve mango salsa with chips. Create a sushi bar with trays of ice to keep the sushi cold. Decorate petits fours Hawaiian style with icing piped into tiny flowers, shells and palm trees. Serve tropical drinks, such as mai tais and pina coladas, as well a freshly made, nonalcoholic Hawaiian punch in a punch bowl with floating slices of fruit. Other traditional Hawaiian foods to enjoy include the firm coconut milk pudding known as haupia, sweet potatoes and lomi salmon.
Fun and Games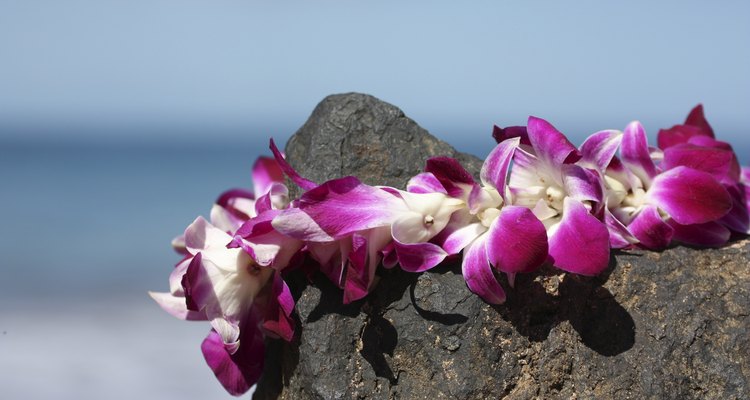 Sarah Holmstrom/iStock/Getty Images
String Hawaiian flower leis using locally available flowers and needles large enough to thread with string. A single strand lei of plumeria, orchids or carnations is the easiest. Book a hula instructor to teach part of a romantic hula, explaining the hand motions behind this poetic dance. Skip the fake grass skirts and wear hip-hugging skirts, such as wrap-around pareos. Put a Hawaiian spin on a picture-drawing game or charades. Use the titles of songs, movies, television shows and books, as well as anything else Hawaiian, to draw or act out. "The Hawaiian Wedding Song," a sunset cruise, poi, surfing, "Gilligan's Island," "Blue Hawaii," and the book and movie "The Descendants" are all good topics.
Music of the Islands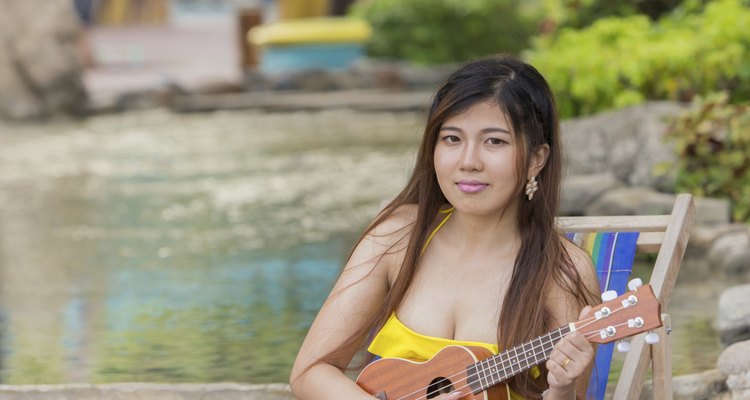 Ducksmallfoto/iStock/Getty Images
Activities provide some of the entertainment, but music sets the mood. Save the male Hawaiian dancers for a bachelorette party, but hire a Hawaiian band if budget allows. Ask the band to include the bride's favorites. A digital music player with speakers or a stereo system with CDs may be a more budget-friendly alternative. For background music or karaoke, include retro titles, such as "Tiny Bubbles" and "Little Grass Shack," and contemporary titles such as "In This Life," covered by the late, great Iz (Israel Kamakawiwoʻole) and "Kawaipunahele" by Keali'i Reichel. Play the soundtracks from movies such as "Blue Hawaii," "50 First Dates" and "Lilo and Stitch."
Writer Bio
Cindy Blankenship, a California native, began reporting in 1996 for the Grants Pass Daily Courier after teaching in Hawaii where she lived 14 years. As assistant editor at the Rogue River Press, she wrote and edited several stories that earned awards from the Oregon Newspaper Publishers Association. Her writing appears in numerous publications.
Photo Credits
Purestock/Purestock/Getty Images