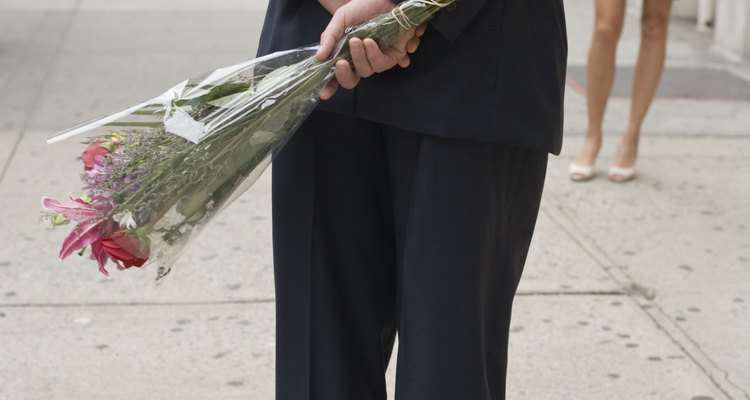 Comstock Images/Comstock/Getty Images
Oftentimes, trying to think of something new to do for an anniversary can be stressful and time-consuming. When planning your third anniversary, think of all the reasons you enjoy dating your significant other. Think about the various interests that you both have and plan something that can mark this significant milestone.
Weekend Getaway
Plan a weekend getaway to a place you've always talked about visiting together. Make reservations for everything that you want to do so all you have to do when you get there is enjoy your time together. Plan a special anniversary dinner at a local restaurant or in the comfort of your hotel room. Take your camera so that you can document this special trip and have memories for years to come.
Event
Purchase tickets for an upcoming game or concert that you both want to attend. You can surprise your significant other with this, or you can simply plan the evening together. Make plans to go to dinner at a special restaurant beforehand and even arrange for transportation so that the two of you can simply enjoy each other's company. If possible, arrange for VIP or backstage passes to the event to make it truly unforgettable.
Your First Date
Go on your first date again. Pick up your significant other and give her the same flowers or candy that you gave her on your first date. Go to the same restaurant and sit at the same table and even rent and watch the same movie you saw on your first date three years ago. Remember all the little romantic details of the night, and recreate it as closely as possible.
New Experiences
Make plans to partake in a new experience together. If you have always wanted to skydive, make plans and go together. You might have talked about scuba diving or bungee jumping together. Research and make arrangements to do this together on your third anniversary. A new experience for the two of you is a wonderful way to mark another year of spending your lives together. This will give you wonderful memories for many years to come.
References
Writer Bio
Andi Collins has been writing various travel and health articles since 2007. She holds a Bachelor of Arts in psychology and is currently pursuing a Bachelor of Arts in Homeland Security. She has an extensive medical background, working as a nurse in family practice, labor and delivery and pediatric cardiology.
Photo Credits
Comstock Images/Comstock/Getty Images