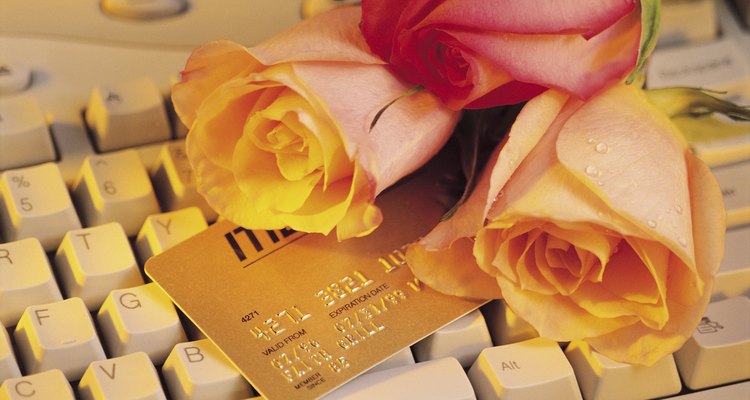 Ablestock.com/AbleStock.com/Getty Images
On Valentine's Day, how you express your feelings comes before anything else. You may have found yourself browsing for the Valentine's Day card that captures your emotions, but nothing quite does. Stop your search now. With online tools, you can create your own Valentine's Day card that looks just right and says exactly how you feel.
Design Cards Online
Go to an online greeting card vendor such as Cardnotes.com or MyCardMaker.com. Choose the size and design for your card.
Customize your card with a photograph or drawing. Cardnotes and MyCardMaker have libraries of images you can use, or you can upload a photograph or drawing of your own.
Write a personalized message. Depending on the template you pick, you can place a message on the inside of the card—on the left and right sides—and the back as well.
Choose a font, a type size and color. On some templates you will be able to use boldface or italic type and be able to fit the message on the page any way you choose.
Pick a shipping method. Depending on the method you pick, you can receive a customized card and an envelope in the mail.
E-Cards
Send an e-card. Unlike paper cards, electronic cards are sent via email. They can be customized, but they require less creativity from you--a benefit for the artistically challenged. E-cards also can incorporate motion and sound.
Visit a free e-card website. 123Greetings.com, for example, has a large selection of cards for Valentine's Day and you have the option of Tweeting your card to the recipient.
Choose a free e-card to send to your Valentine. Customize your card with a romantic message and hit "send."
Craft Cards
Custom design your own cards at a website like Making-Greeting-Cards.com or Microsoft Office Online. Some of these sites offer templates that you can download.
Use online tools to personalize and decorate the card, including photos from your library, images from the Internet and other custom-publishing tools. Microsoft Office Online, for example, provides color and font schemes and clip art online.
Print the card on your home printer. Embellish the card, if you desire, with supplies you find around your house, like ribbon, buttons, colored paper or magazine clippings.
References
Writer Bio
Shannon Marks started her journalism career in 1994. She was a reporter at the "Beachcomber" in Rehoboth Beach, Del., and contributed to "Philadelphia Weekly." Marks also served as a research editor, reporter and contributing writer at lifestyle, travel and entertainment magazines in New York City. She holds a Bachelor of Arts in literature from Temple University.
Photo Credits
Ablestock.com/AbleStock.com/Getty Images