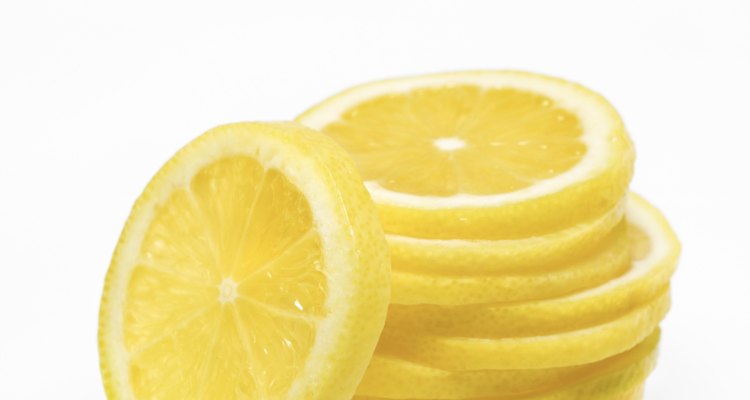 Jupiterimages/Stockbyte/Getty Images
Start to Finish: 5 minutes Servings: 6 to 8 Difficulty Level: Beginner
A lemon-based salad dressing, more commonly referred to as a vinaigrette, is simple and easy to make. A basic vinaigrette dressing combines vinegar and oil, so for a lemon vinaigrette, you'll switch out the vinegar with lemon juice. This citrusy salad dressing lends itself as an excellent flavoring choice for more than just salads and can be complemented by a number of spice or herb additions. Start with this basic dressing adapted from the University of Nebraska Food Extension and build from there.
Ingredients
2 tablespoons lemon juice
Herbs (optional)
Cheese (optional)
6 tablespoons olive oil
Directions
Add lemon juice and optional additions to a salad dressing jar or a similar container. Salad dressing jars are excellent because you can prepare and serve the dressing all in one container.
Shake again several times to mix, and serve.
Additions
To take your lemon-based salad dressing from basic to a dressing that will wow, consider adding herbs or spices. Sage, rosemary, tarragon, poppy seed and/or chervil will all complement the lemon flavor. For a summery feel, mix a little Dijon mustard in the salad dressing. You can also go with an indulgent taste by mixing in strong cheeses such as goat cheese, Gorgonzola or bleu cheese.
Variations
Looking to switch up the lemon flavor? Try adding other citrus juices such as orange, lime or pineapple. Or mix equal portions of a fruit jam with red wine vinegar and lemon juice before adding to the rest of your recipe to make a berry vinaigrette. Try experimenting with lemon and other fruits to create various combinations as well. You can also switch out the olive oil for walnut, coconut, hazelnut or sesame oil. Nut oils are best with vinaigrette dressings, but any of these will work in a salad dressing.
References
Writer Bio
Melissa Hamilton began writing professionally in 2007. She has enjoyed cooking creatively in the kitchen from a young age. In addition to writing cooking articles for various publications, she currently works in the restaurant industry as a food and beverage trainer.
Photo Credits
Jupiterimages/Stockbyte/Getty Images