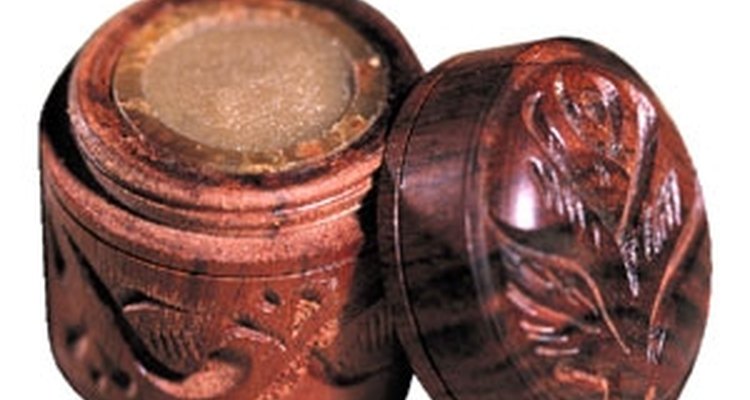 http://www.ventana-catalog.com/perfumeoils.htm
Regarded as the "gold of fragrances" and traded by merchants on the Silk Road for centuries, amber has long been prized by many. Amber-butter perfume is an exotic and richly scented solid to semi-solid perfume blend that has been worn by nobles and monarchs from earliest antiquity. This exquisite indulgence is definitely worth learning how to create for your own pleasure and use. The traditional recipe here uses amber as its main fragrance, with a "heart" of sandalwood and rose geranium layered beneath top notes of orange bergamot and elemi. This perfume not only smells great, but also softens and moisturizes your skin. Once you try this recipe, you will be eager to make more to have on hand. Be prepared for the positive reactions that you will receive!
Start by melting the shea butter and the beeswax (if you are using it) in the double boiler.
Once melted, add the olive oil and stir to combine.
Add all the oils together and stir together very well to blend.
Add the powdered elemi resin to the mixture and stir again to disperse throughout.
Pour the mixture into small pots or jars. Allow the perfume to cool and thicken before putting the lids on. This recipe makes approximately 9 oz. of solid amber-butter perfume. To use, rub with your fingertips and apply on your pulse points and body as you would any other perfume.
Writer Bio
Genae Valecia Hinesman, former banking executive, entrepreneur and fashion model, began writing professionally in 2002. She is a Cum Laude graduate of the University of Southern California where she studied business, finance and exercise physiology. Her articles featured in Living Healthy: 360, Life 123, the American Chronicle and Yahoo Voices.
Photo Credits
http://www.ventana-catalog.com/perfumeoils.htm