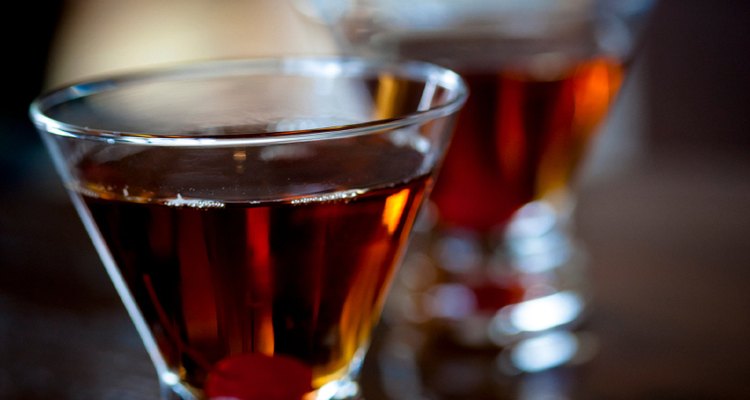 Learn how to mix up this quintessential New York drink with mixology master Joe Campanale's recipe.
Makes 1 drink3 ounces rye whisky, such as Rittenhouse 1 ounce sweet Italian vermouth, such as Carpano Antica Formula Few dashes Angostura bitters 1 Amarena or Maraschino cherry, to garnish
Fill a mixing glass with ice. Add the rye whisky and sweet vermouth and stir together vigorously until the glass feels cold, about 20 seconds. Add the bitters and stir once more to incorporate. Strain the drink into a chilled martini glass and garnish with a cherry. Serve immediately.
Variation:
Palermo Substitute Averna for the sweet vermouth and orange bitters for the angostura bitters. Prepare as directed above and substitute an orange peel garnish for the cherry.
Here, Joe shows you how to make a Manhattan:
http://www.ehow.com/video_10051310_make-manhattan.html
In association with Rachael Ray at www.rachaelray.com