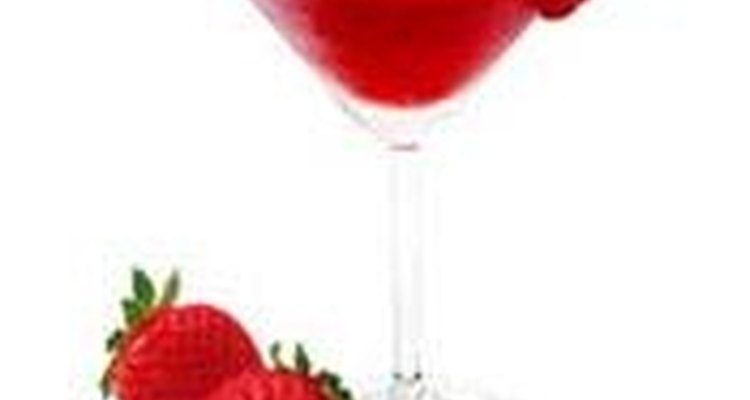 Webstaurant Store, Strawberry Recipes
Cool, refreshing fruit drinks are a summertime favorite. Add alcohol for an adult party on the patio or a lazy Saturday afternoon by the pool. Most fruits, whether it's whole pieces or simply the juice, lend themselves to beverages. Frozen drinks, drinks on the rocks and smoothies straight up all benefit from the addition of fruit. A blender and a shaker are the only tools needed to make these drinks. Each of these recipes makes one serving.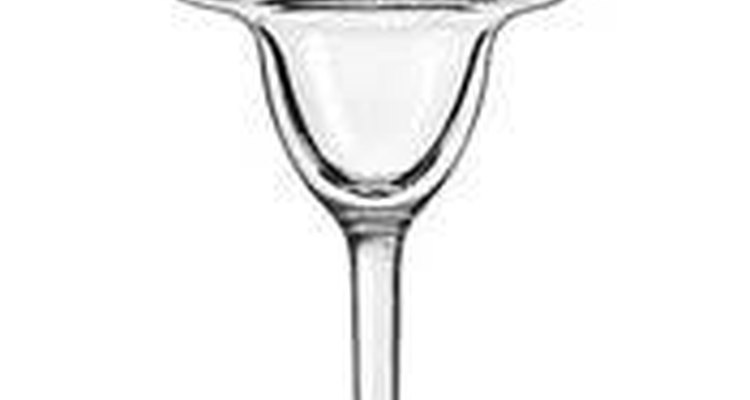 Make a Strawberry Mango Margarita by combining 1 cup of ice, 1 1/2 cups strawberries, 4 oz. of tequila, 5 oz. of triple sec and 12 oz. of mango juice (in that order) in the blender. Start blender on the ice crush setting and then switch to frappe. Serve in a margarita glass.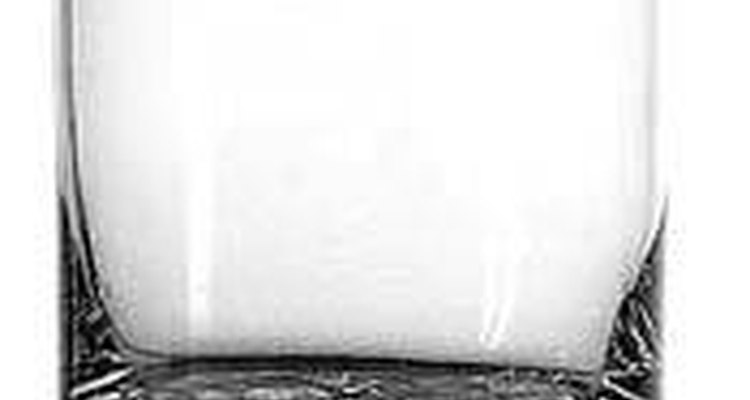 Create an Apple Grande by chilling 3 oz. of tequila and 12 oz. of apple cider. Combine them in an old-fashioned glass and stir.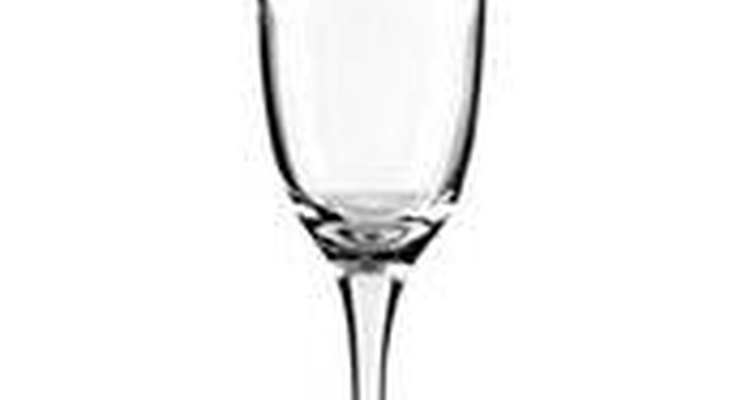 Put 1 oz. of light rum, 5 tbsp. of vanilla ice cream and 1/4 oz. of whipped cream in the blender to make a Coconut Toastie. Turn the blender on low speed and quickly mix the ingredients. Serve in a champagne flute with grated coconut on top.
Make a Frozen Pineapple Daiquiri by combining 1 1/2 oz. light rum, four pineapple chunks, a tablespoon of lime juice and ½ tsp. sugar with crushed ice in the blender. Mix together at low speed just long enough to combine the ingredients. Serve in a champagne flute.
Peel and cut up one banana. Put it in the blender and add 1 oz. each of vodka, Kahlua, Bailey's Irish Cream, 2 oz. of milk and three ice cubes for the Ultimate Landslide. Blend until creamy. Serve in a margarita glass with grated chocolate sprinkled on top.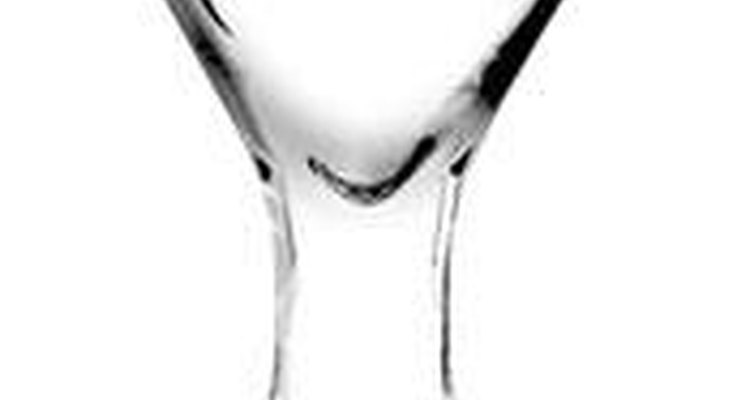 Mix 3 oz. of sangria, 2 oz. of pineapple juice, 1 oz. lime juice and 1 oz. of simple sugar syrup with cracked ice in a shaker. Strain the drink into a cocktail glass with fresh ice. Garnish with a lime wedge or pineapple slice and enjoy your Picos Punch.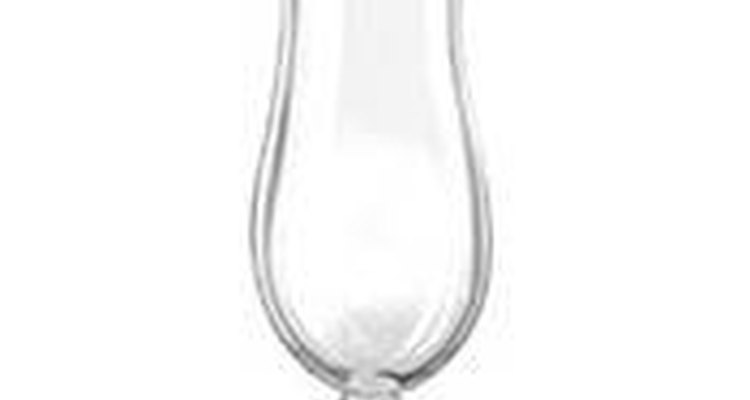 Combine 1 oz. each of white rum, dark rum and Barcardi 151 rum with 3 oz. of orange juice, 3 oz. of unsweetened pineapple juice and 1/2 oz. grenadine in a shaker with crushed ice. Shake gently and serve in a hurricane glass. Garnish with a slice of fruit for a traditional New Orleans Hurricane.
References
Writer Bio
Meg Jernigan has been writing for more than 30 years. She specializes in travel, cooking and interior decorating. Her offline credits include copy editing full-length books and creating marketing copy for nonprofit organizations. Jernigan attended George Washington University, majoring in speech and drama.
Photo Credits
Webstaurant Store, Strawberry Recipes