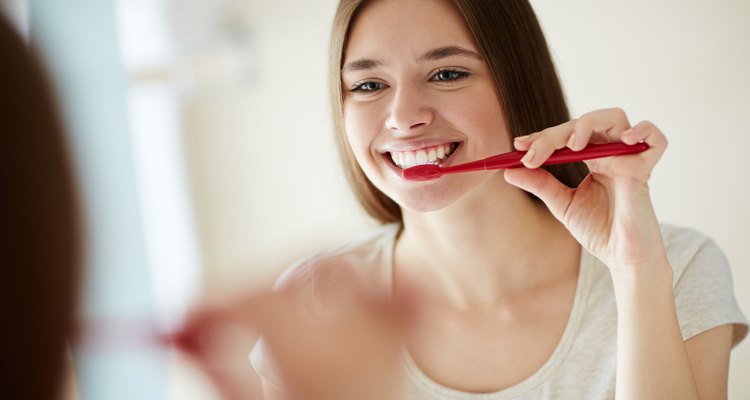 shironosov/iStock/GettyImages
Hydrogen peroxide and baking soda make a good team: Peroxide is a cleaning agent and baking soda neutralizes odors. That's why many toothpaste products include either baking soda, peroxide or both. An at-home mixture of baking soda and peroxide can make a good substitute for toothpaste. If you're planning to use the mixture for toothpaste, just add a drop of peppermint oil to improve the taste.
Pour 1/4 tsp. of hydrogen peroxide into a mixing bowl.
Slowly add 1 tsp. of baking soda to the hydrogen peroxide. If you're making toothpaste, the mixture should be a paste-like consistency.
Continue stirring the baking soda and peroxide until mixed thoroughly. Add more peroxide or baking soda, as needed.
References
Writer Bio
Based in Georgia, Loletrazina Church has been a professional freelance writer for more than 24 years. She has written several health-care articles and advertisement publications for websites such as KennethCole.com and Panasonic.com. Church attended Delgado College with a major in surgical technology.