As diversely designed as their clothing, Diesel watches run the gamut from elegant to trendy. If you're a watch collector, chances are you own at least one Diesel. Sometimes to get your Diesel watch to fit comfortably, you have to remove link pins in the metal band. While this may sound like a complicated procedure that only a jeweler can perform, it's not. Changing a link on a Diesel watch is actually simple and can be done right at home.
Wrap the band around your wrist. Measure the overlap and add one to calculate the number of links you want to remove. Resting your watch on a mouse pad so it doesn't slide, place a push pin into the hole in the band that contains the link and remove.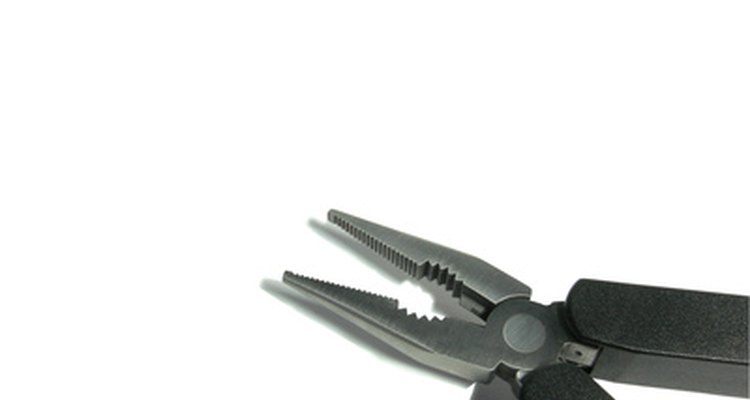 Tap the pin lightly with the hammer to push it out the other side. As the pin surfaces through the other side of the link, gently remove it with pliers. Repeat this process for each pin you need to remove.
Rest your watch vertically on the mouse pad. Put it together again by inserting the pin through the bottom and sliding or gently tapping it back in.
References
Writer Bio
Jen Jefferson has been a writer and researcher since 2001. Her work has appeared in "Business Insights" and other publications. Jefferson has a Bachelor of Arts in English from The New School and a certificate in French from the International Language School in Montreal.
Photo Credits