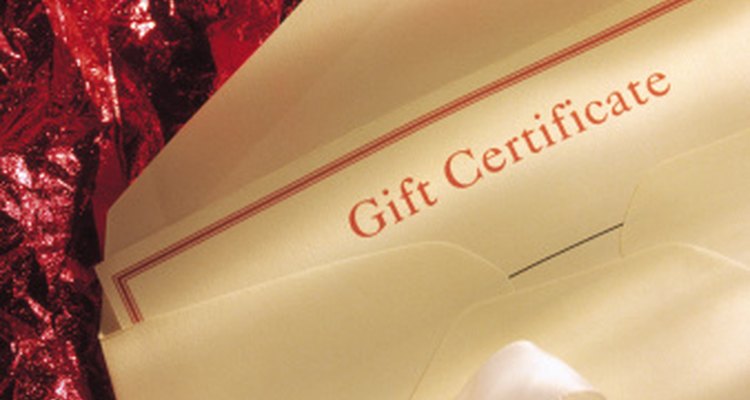 Comstock/Comstock/Getty Images
The first wedding anniversary for a married couple is a special time for them to reflect on their time together and celebrate their love for one another. Ordinarily the couple just give each other presents, but if you're very close to them or if they're having a celebration, you might want to give a present. There are a few traditional gifts that are suitable for a first anniversary.
Paper
The first anniversary is known traditionally as the paper anniversary, so a gift using paper is appropriate. Get creative and give the couple a piece of framed art or a painting. Books and stationery also make for good paper anniversary gifts. The newlywed couple could probably use a little extra cash to start a family with so a paper anniversary is a good time to give a gift of money, savings bonds or gift certificates.
Clocks
Paper is a traditional first-anniversary gift, but a clock is the modern equivalent. Clocks can range from wall clocks and desk clocks to sundials for the backyard garden. You can buy the couple a new fancy alarm clock or matching watches. Consider having your gift engraved with a special message to help personalize the gift. Be sure to include the date of the anniversary in the engraving to help commemorate the day of the wedding.
Romantic Getaways
Help the new couple to have a romantic day together by giving them a gift that will get them out of the house. Buy tickets to a sporting event, play or movie theater for an evening of entertainment. You can surprise the lucky couple with reservations for a weekend trip at a bed and breakfast. Buy the couple dinner at the restaurant where they had their first date or where they became engaged. Other date ideas include boat trips, couples cooking classes and horseback riding lessons.
Wedding Keepsakes
A first anniversary is a good time to give the couple a keepsake to commemorate their recent wedding. Framed pictures from their wedding or cartoon caricatures of the couple in their wedding clothes are fun ways to recall the occasion. You can create a wedding scrapbook for the couple and customize it with personal photos and written memories from those who were in attendance. You can even buy framed versions of the couple's wedding announcements or decorative marriage certificates.
References
Writer Bio
K.C. Moore has been writing professionally since 2008. He has contributed to "Eye on Life," Kingdom Hearts Ultimania and several online publications. Moore has also worked professionally as a game adviser for Blockbuster Video since 2004. Moore is a graduate of Central Michigan University, where he earned a Bachelor of Science in English with a concentration in creative writing.
Photo Credits
Comstock/Comstock/Getty Images