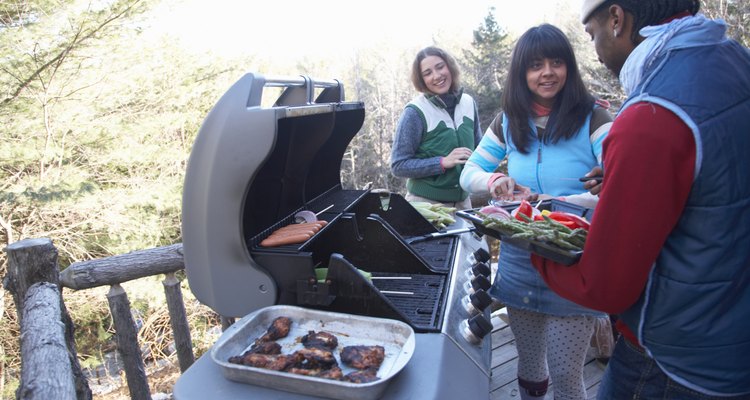 Henry Lederer/Photodisc/Getty Images
During dreary February days, warm up your kitchen and your social life with a seasonally appropriate dinner party. Options range from a fun night in for Valentine's Day to a celebration of comfort with soup to a seasonal twist on a winter barbecue. Enjoying a dinner party makes those chilly days slip by a little bit more quickly.
Soup-er Party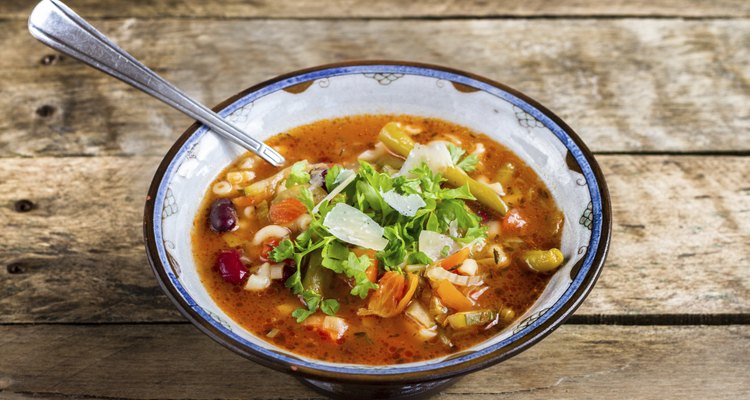 arihen/iStock/Getty Images
Invite some of your best pals over for a night of hearty, comforting soups and stews. This works well as a casual dinner party; invite people to wear their jeans and sweaters rather than fancier attire. Have variety for the guests by offering at least two soups with different flavor and texture profiles, such as a creamy bisque and a chunky minestrone. Offer toppings such as croutons, shredded cheese and parsley, along with high-quality bread, including a crusty baguette, flavorful sourdough and old-fashioned dinner rolls. This theme works particularly well for the Super -- or is that Soup-er? -- Bowl, which traditionally occurs at the beginning of February and invites classic football food such as chili.
Feel the Love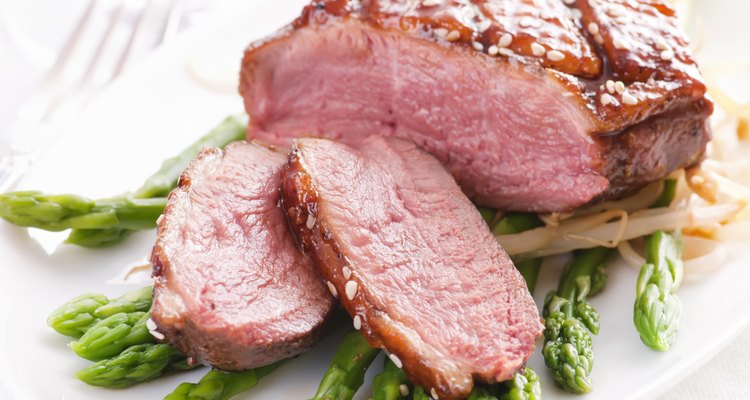 hlphoto/iStock/Getty Images
For something a little more upscale, host guests for a Valentine's Day dinner party -- just the right idea for those not currently in relationships or for those who are but prefer to celebrate with a group. Ask guests to dress in their date-night best and join you around the table for a classic dinner party menu, such as rack of pork, duck breast or beef tenderloin with potatoes and green beans. Pour everyone a glass of bubbly or seductive red wine and finish it up with a sinfully delicious chocolate dessert. Add a few Valentine's Day decorations to your house, such as heart-shaped coasters and a red rose centerpiece, but don't go overboard.
Celebrate the Season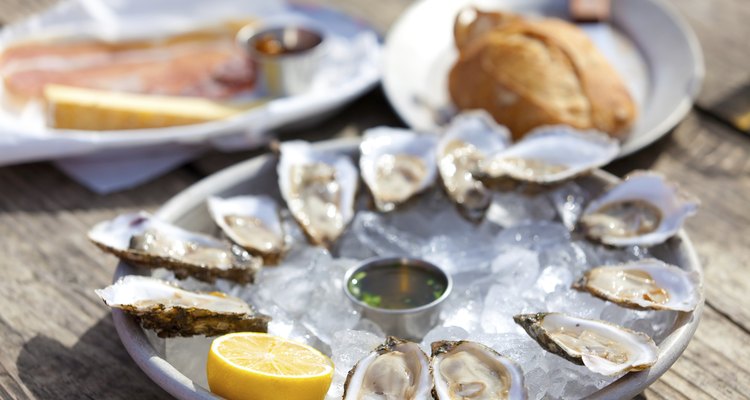 noblige/iStock/Getty Images
Although it's spring, summer and fall that sees a bounty of harvest from the garden, winter offers a few gems in seasonal food items. If you live near the water, oysters are traditionally considered best in months with an "R" in their names -- and that includes February. Pair the shellfish -- or your choice of entree -- with seasonal vegetables such as Belgian endive, Brussels sprouts, winter squash or turnips. Winter dinner parties also call for hearty comfort food dishes such as pasta casseroles or braised beef or poultry.
Winter Barbecue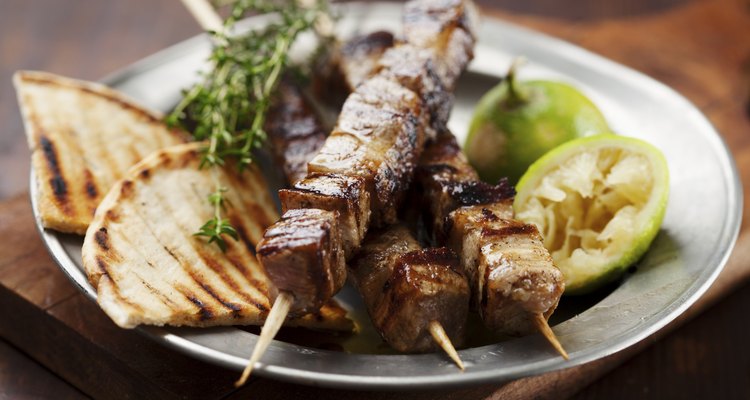 loooby/iStock/Getty Images
You might able to get away with grilling in February in some warmer climates, but if you have a working log fireplace, host a barbecue by grilling over the flames. Invest in a grill pan made particularly for the fireplace or a rotisserie set, which can you use to cook a chicken, meat skewer or fish. Pair it with classic barbecue sides, such as potato salad, baked beans and apple pie. Crank the heat and welcome your guests to wear their favorite summertime clothing. A few blow-up palm trees and beach balls add to the kitsch of the dinner party. If using your fireplace as a grill doesn't sound safe to you, make burgers and brats on the electric grill in your kitchen.
References
Writer Bio
Kelsey Casselbury is a freelance writer and editor based in central Maryland. Not only a freelance writer, editor, and designer, she is also a mom of a preschooler, a volunteer for two nonprofit organizations, and an avid reader, cook, and piano player. She has a bachelor's degree in journalism from The Pennsylvania State University.
Photo Credits
Henry Lederer/Photodisc/Getty Images