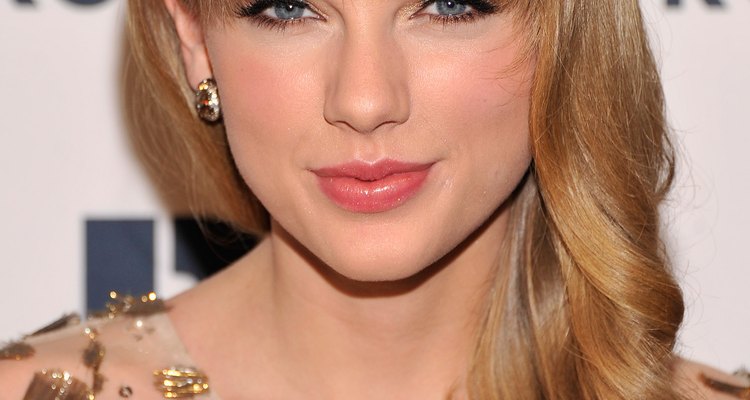 Stephen Lovekin/Getty Images Entertainment/Getty Images
If you've ever spent an extra half hour in front of the mirror curling your hair -- only to find that it's fallen flat by the time you run out the door -- rest assured, you're not alone. Those with fine and pin-straight locks are always in search of a better way to seal in ringlets. The key to making them last all day and beyond happens before and after your iron gets to work. Lock curls into fine hair by building up the texture and setting them properly.
Step 1
Wait one or two days after you wash your hair to curl it. Your hair's natural oils will make it easier to shape.
Step 2
Spritz your hair with a heat-protectant product from root to tip. Opt for a mist formula to avoid weighing down your hair.
Step 3
Work a dime-size amount of setting lotion through your hair, from mid-length to ends.
Step 4
Comb your hair with a wide-tooth comb to evenly disperse the product without weighing your hair down.
Step 5
Curl your hair with a curling iron as desired, using low heat and holding the curl on the iron for roughly 10 seconds. Use larger sections of hair for more volume, and smaller sections for a tighter curl.
Step 6
Pin each curl to your head with a hair pin immediately after removing them from the iron, to lock in the shape.
Step 7
Allow the curls to cool completely. If you need to speed up the process, blast curls with the "cool" setting on your blow-dryer.
Step 8
Remove the pins and gently loosen the curls to the desired shape with your fingers. Avoid brushes, as they will smooth the hair out too much.
Step 9
Hold a can of lightweight hairspray 10 inches from your head and mist the curls to set the style.
References
Writer Bio
Celeigh O'Neil has been writing professionally since 2008. She has a Bachelor of fine arts from the University of Ottawa, as well as degrees in fashion illustration/design, digital arts and certification in hair and makeup artistry. O'Neil was a frequent contributor to Toronto's "Dialog" newspaper and has worked as an instructional writer, creating lessons in fashion, art and English for students of all ages.
Photo Credits
Stephen Lovekin/Getty Images Entertainment/Getty Images