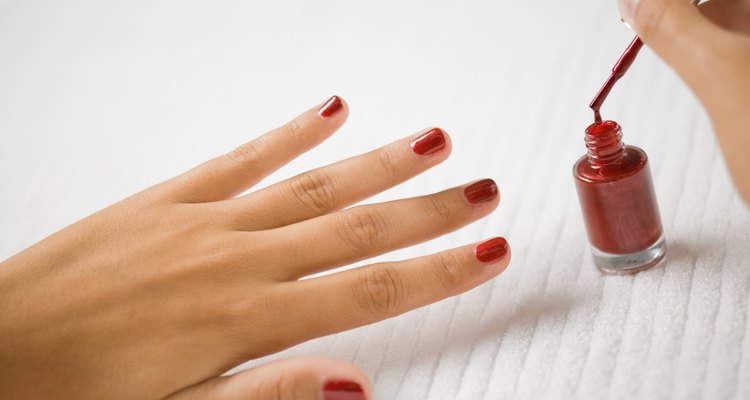 Pixland/Pixland/Getty Images
A black and white dress, whether it's printed or color-blocked, is a usually a show-stopper on its own and doesn't need a whole lot of accessorizing. But that doesn't mean you should leave your fingernails bare and neglected. Black and white have a tendency to pop -- but honestly, can a girl have too much pop?
Go for Color
In reality, a girl can never have too much pop, and nail color is the perfect opportunity to add some color to your outfit without going overboard. Colored accessories can cheapen a black-and-white look, whereas a great manicure always looks chic. The most obvious choice is a classic red, which looks feminine, chic, sexy and sets off the black-and-white combination perfectly. If you're a little more adventurous, opt for any bright shade. Hot pink, blood-orange, chartreuse green or sky blue are all stand-out colors that add a feminine touch to a graphic look. Stay away from pale colors and neutrals such as beige or taupe, as they tend to blend into your hands and get lost in your dress.
References
Writer Bio
Sophie Southern has been a freelance writer since 2004. Her writing has been featured in "JPG" magazine and on Zlio.com. Southern holds a Bachelor of Fine Arts in photography from the School of Visual Arts.
Photo Credits
Pixland/Pixland/Getty Images