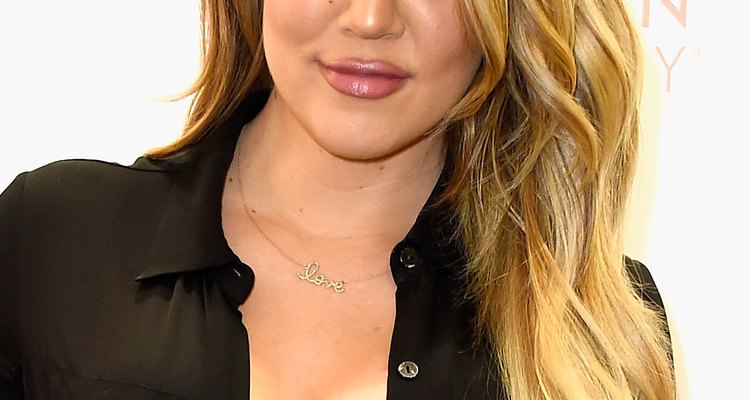 Frazer Harrison/Getty Images Entertainment/Getty Images
A flattering hair color should enhance your natural features and coloring, not be a distraction. The trick is to work with your own distinctive skin tone so it is complemented by your hair color. Everyone has undertones to their skin, whether the shade is fair, medium or deep. Play to your warm, cool or neutral skin undertone when selecting a hair color to see a whole new you.
Find Your Skin Undertones
The first step to choosing a flattering hair color is determining your skin undertones. One way to tell is by looking at the veins on the insides of your wrists. If they appear blue in color, you likely have cool undertones. If your veins look more green, you probably have warm undertones.
Trying different colored clothing is another method of determining your skin undertones. While those with warm undertones are complemented by yellow and brown, people with cool undertones are flattered by cool greens or blue.
If you can't easily determine which colors look best, or if your veins don't appear more blue or green, your skin is likely neutral.
Blond Shades
Be careful not to choose a blond so light as to wash out your skin. Fair to medium complexions can try anything from platinum to dark blond, but don't go too light if you have a deep complexion, as it can look unnatural.
If you have cool undertones, go for an ashy light to medium beige blond to bring balance. Warm honey blond shades won't be as innately flattering to cool skin, so these colors work best with equally warm undertones. Complement neutral skin tones with a more neutral, buttery yellow blond hue.
Add to the effects of your hair color with highlights or low lights within a few shades of your main hair color.
Brunette Hues
Brunette hair colors are an effective way to contrast fair skin and add warmth to deep complexions. Try a caramel light brown shade for fair warm or neutral-toned skin. This color will add a warm glow to your overall appearance. Go for a warm mahogany brown if you want a darker hair color and have warm fair skin.
A medium toffee brown hue provides just enough cool contrast to fair cool-toned skin. A dark chestnut or rich chocolate brown should be reserved for medium to deep complexions with neutral or cool undertones. These shades bring balance to your look, but easily wash-out fair skin.
Red Tones
Whether you're a natural redhead or want to go for a bold new look, choose your red hair color carefully. Lighter red shades like strawberry blonde and copper are best suited to warm skin. The innate warmth of these lighter red hues brightens and adds a glow to warm skin.
A rich cherry red or darker plum red plays perfectly against cool-toned skin. These hair colors have a cooler base with more blue than orange, which offers the perfect complement to those cool undertones in your skin.
Auburn red works with any skin tone, especially neutral skin since both your undertones and the cool brown, warm red auburn shade are already balanced.
References
Writer Bio
Marie Sporich is a SoCal native, classical ballerina and devoted Yogi. She holds an A.A. in product development and B.S. in business management from the Fashion Institute of Design and Merchandising. She has spent nearly 10 years in retail, is a published writer and certified wedding planner.
Photo Credits
Frazer Harrison/Getty Images Entertainment/Getty Images