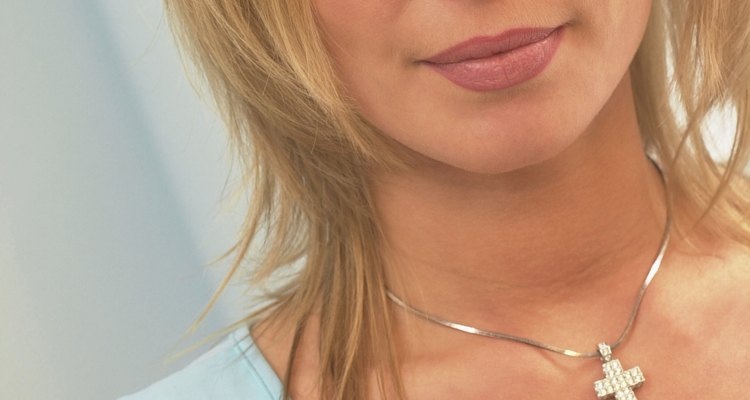 Medioimages/Photodisc/Photodisc/Getty Images
An adult's baptism is a joyous, spiritually enriching occasion that merits commemorating with a special gift. While you might present a child getting baptized with a Bible, you can safely assume that an adult making a conscious decision to join the church already has one. There are many other gift options you can choose from to celebrate and support a journey of faith.
Study Guides
She may already have a Bible, but she certainly doesn't know everything inside it. Give the gift of a Bible study guide, such as "The Complete Guide to the Bible" by Stephen M. Miller or the "Self-Study Bible Course" by Derek Prince, to help understand the lessons of the Bible. Variations exist within the different Christian denominations, so if you're not sure which one to get, ask a church leader for a recommendation.
Bible Accessories
Purchase small items to use along with a Bible, such as a monogrammed protective cover or carrying case, or a religious-themed bookmark. These thoughtful gifts tie into the theme of the baptized adult's new religion, but are less common choices so you can be rather confident that he won't receive duplicates of the gift.
Jewelry
Jewelry is a classic baptism gift for both kids and adults. For an adult, you'll want to get a sense of her style before making your gift selection. For example, some people prefer silver over gold, or rarely wear earrings despite having pierced ears. Remember that if she already has a specific necklace or bracelet that she wears all the time, she may not be too eager to change it to something new. Pick something that won't require such a replacement, like a small cross brooch or a new charm for a charm bracelet. If she doesn't have a daily go-to necklace, a cross pendant is a classic choice.
Home Decor
A small, religious-themed decorative item for the home can serve as daily inspiration for the baptized adult. Select something that fits in with his current decor. If his home style is "country chic," a framed cross-stitched picture with a Bible quote will fit in nicely. If the home is more modern, a steel sculpture might fit better. The item you choose doesn't have to be something he'll display year-round; you could select something special for the Christmas or Easter seasons, for example.
Writer Bio
Maggie McCormick is a freelance writer. She lived in Japan for three years teaching preschool to young children and currently lives in Honolulu with her family. She received a B.A. in women's studies from Wellesley College.
Photo Credits
Medioimages/Photodisc/Photodisc/Getty Images