Anglican Confirmation marks a point in the Christian journey when a boy or girl confirms promises made on his or her behalf at baptism. Renewing vows affirm a young teen's faith and intention to live as a responsible and committed disciple of Jesus Christ. With prayer and the laying on of hands by an Episcopalian bishop, the church asks God to give gifts of the Holy Spirit to the confirmed. The Church of England has no specific age restrictions for Confirmation; however, most boys and girls take part in the rite of maturation at age 13 or 14. There are a wide variety of gifts that are appropriate for such an occasion.
Holy Spirit Emblem
Holy Spirit emblems on jewelry, photo frames, pens, paperweights and medals are symbolic gifts of the confirmation sacrament. The traditional Christian icon representing the Holy Spirit is a dove, sometimes with an olive branch in its beak, signifying Noah's release of a dove after the great flood and Christ's baptism. The Holy Spirit is invited into the life of a confirmed boy or girl to bring wisdom and guidance.
Episcopal Shield Gifts
Traditional confirmation gifts are those designed with the Episcopal Shield. A variety of crosses, pendants and other jewelry, pens, paperweights, wall décor, keepsake boxes and bookmarks with the shield are available at Christian and online stores and catalogs. In 1940, the Church of England adopted the red, white and blue Episcopal Shield as a visual image of the church's history. Each of the nine crosses on the shield represent one of the dioceses that met in 1789 in Philadelphia to ratify the constitution of the Church of England.
Simple Gifts
Simple gifts are often the most memorable and appreciated. A hand-written card or an intentional phone call expressing best wishes are simple yet thoughtful. Parents and adult friends show love and respect by spending quality time with a young teen. Plans need not be extravagant: going for a walk in the park, visiting a museum, dining out or attending a cultural or sports event show your availability for companionship and guidance. Creativity and thought can lead to unique confirmation gifts. For example, families can brainstorm ideas for spending time with a teenager, then assemble a coupon book that can be redeemed at a later time. Such gifts deepen and nurture relationships between teenagers and family members or adult friends.
Gifts for Girls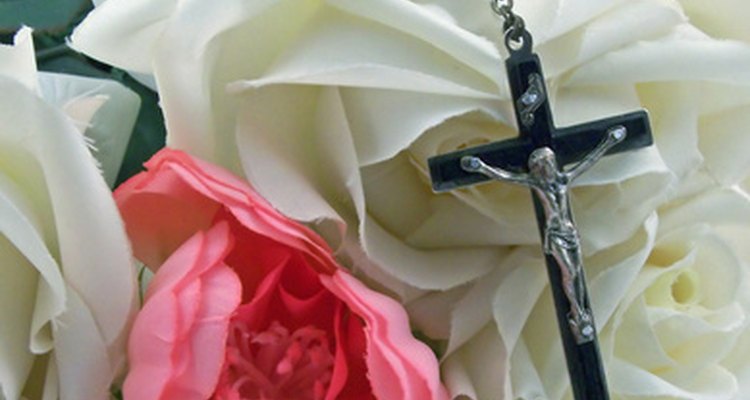 Fresh flowers are an appreciated, grownup confirmation gift for a young lady. Other gift options include a personalized Bible, book, journal or a music or keepsake box. Confirmation jewelry available online and at Christian stores includes crosses, necklaces, prayer beads, prayer rings, rosaries, bracelets, engraved confirmation charms, earrings and pendants. Additional options include a personalized gift, confirmation figurine, picture frame, tote bag, bookmark, pin, medal or desk accessory.
Gifts for Boys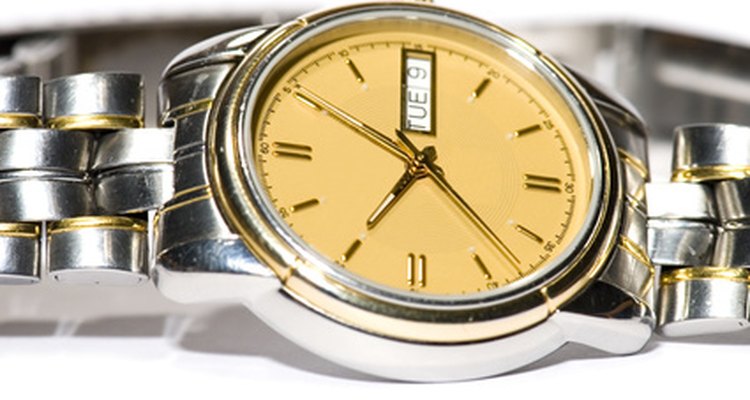 Confirmation gift ideas for young men include items designed with the Episcopal shield or a Bible verse or message: a prayer band, rosary, medal, pin, mug or T-shirt. Additional gift ideas for boys include an engraved watch, Episcopal clock, water bottle, baseball cap, license plate frame, door sign or bumper sticker. A personalized Bible, confirmation picture frame, book, journal, mousepad, paperweight, bookmark or pen may be purchased at Christian stores and websites. Personalized gifts are generally appreciated.
References
Writer Bio
Cheryl A. Beller has worked as a journalist in Michigan since 1976. Her articles and newspaper columns have appeared in "The Grand Rapids Press," "The Daily Tribune," "Advance Newspapers," and numerous other publications. She has won awards from United Press International and the Michigan Press Association. Beller holds a Bachelor of General Studies degree with majors in journalism and English from the University of Michigan.
Photo Credits