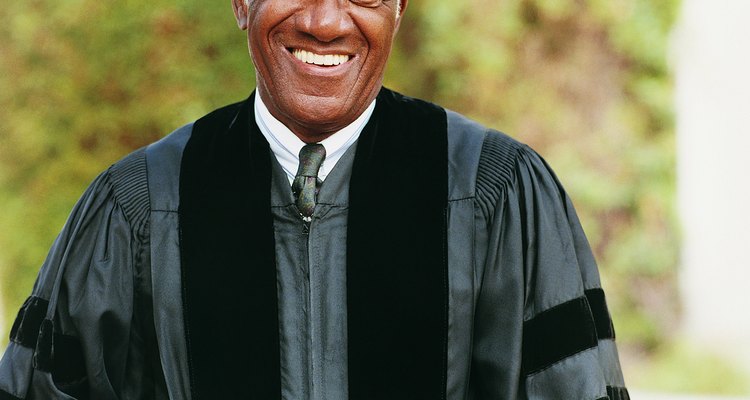 Digital Vision./Photodisc/Getty Images
Being ordained in the Presbyterian Church is an important calling to a position of leadership. Ordained presbyters -- or pastors -- can act in a teaching role as ministers and elders, or as deacons, serving in compassion ministries in the church. Deacons are often involved in reaching out to the poor or to prisoners, and helping with social injustices. A thoughtful gift can demonstrate your appreciation and support to a newly ordained person.
Reference Materials
Because many ordained presbyters are involved in preaching and teaching, give a gift that updates the reference materials in a new minister's library. Bible-based concordances, or books that list Bible words with their in-text citations; commentaries; and atlases are all useful resources for creating lessons and writing sermons. A set of Bibles in different translations may help a minister who wants to clarify a passage or teach a lesson from a new angle.
Keepsake Items
If you want to give a sentimental gift, present a framed print featuring an inspiration Bible verse, such as, "Go ye therefore and teach all nations. Matthew 28:18." Other keepsake gifts include a leather or wooden stationery box for a desk, an inscribed pen set or a wall cross. Bible-related gifts may include a protective book cover embossed with the minister's name or a personalized bookmark.
Gift Cards
While gift cards may not seem like a very personal gift, they can help with practical daily needs. A gift card to a local Christian bookstore gives the presbyter the opportunity to purchase supplies and resources in his own time. Gift cards to restaurants come in handy when taking congregants out for a working lunch or counseling session. An open gift card, such as a prepaid Visa card, gives the minister the freedom to treat himself.
Ministry Basics
The overall appearance of an ordained minister at a Presbyterian worship service or event varies with each church and region. A newly ordained presbyter may appreciate a new black robe with a personalized stole to use during formal church services, or a fleece jacket embroidered with the church name to wear to more casual events. A portable communion set is an additional gift idea that may be useful for visiting the inbound, sick or those in prison.
References
Writer Bio
Kimberly Dyke is a Spanish interpreter with a B.A. in language and international trade from Clemson University. She began writing professionally in 2010, specializing in education, parenting and culture. Currently residing in South Carolina, Dyke has received certificates in photography and medical interpretation.
Photo Credits
Digital Vision./Photodisc/Getty Images