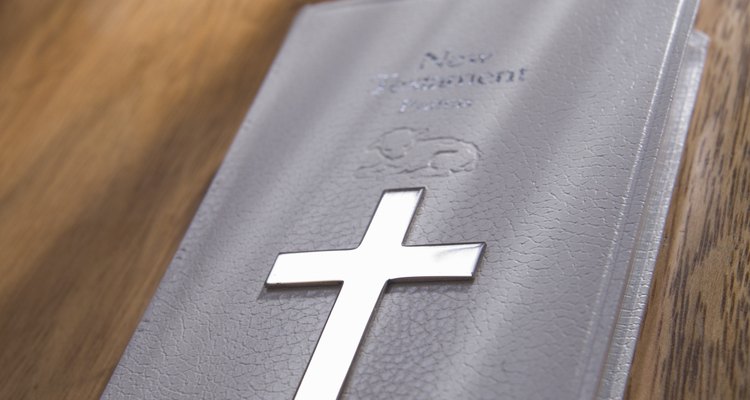 BananaStock/BananaStock/Getty Images
When a young person is confirmed into a Christian church, he or she becomes an adult in the eyes of the church, choosing the religion as his or her own. It's a time of celebration, and you might want to commemorate it with a thoughtful gift. Typically, only those close to the young man or woman will give a gift, though if the parents throw a party, those who attend should give a gift as well.
Types of Gifts
Typically, the most appropriate gift for a confirmation will be a religious-themed gift, according to "The New Etiquette" by Marjabelle Young Stewart. It should be a gift that will last throughout the recipient's life, serving as a reminder of his faith. As such, Bibles, jewelry, ornamental plaques, framed pictures or Bible verses and religious bookmarks are smart choices. In some families, monetary gifts are the gifts of choice, with gifts ranging from $20 to more than $100, depending on the area and the relationship of the giver to the person being confirmed. If in doubt, ask the young man's parents.
References
Writer Bio
Maggie McCormick is a freelance writer. She lived in Japan for three years teaching preschool to young children and currently lives in Honolulu with her family. She received a B.A. in women's studies from Wellesley College.
Photo Credits
BananaStock/BananaStock/Getty Images