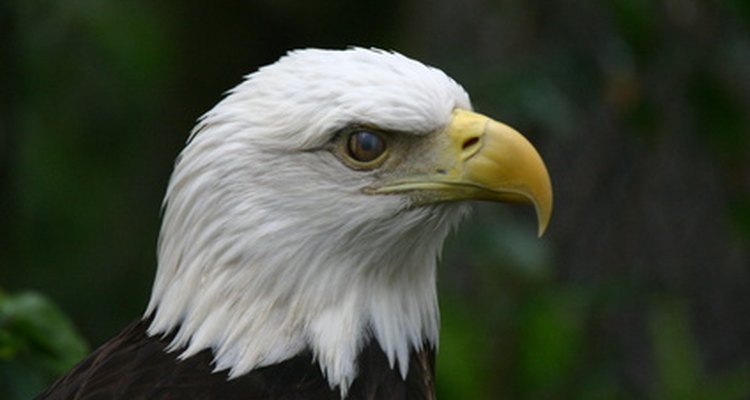 eagle,bald eagle,beak,natural,attitude,tampa,flori image by Earl Robbins from <a href='http://www.fotolia.com'>Fotolia.com</a>
An Eagle Scout Award is the highest ranking award in the Boy Scouts of America Association. According to the National Eagle Scout Association, more than 50,000 young men attain this ranking every year after rigorous and involved tasks and projects. Celebrate this distinguished award and achievement by giving an Eagle Scout you know a gift.
Gift Optional
If you are wondering whether you are required to give a gift to an Eagle Scout you know, the eaglescout.org website says it is up to you whether to gift the young honoree. While the recipient is bound to appreciate a gift of any size, it is acceptable for you to convey your sentiments with a greeting card that includes a heartfelt message about the Eagle Scout's accomplishment.
Customs
Ask people who are connected with Eagle Scouts--and those who have been Eagle Scouts--about appropriate gifts. While customs may be different in various families or in different parts of the United States, a cash gift or a gift card is always an acceptable gift. Find a Scout-specific greeting card if you can so that even a simple money gift will seem relevant to the occasion.
Types of Gifts
A gift that incorporates an eagle might be an especially welcome gesture. Consider scouting gifts from a website such as scoutstuff.org. Examples of gifts you will find there are an official Eagle neckerchief, an Eagle Scout certificate frame, an Eagle Scout coin and an Eagle Scout belt buckle. Another option is an Eagle Scout ring from a company such as Jostens, known for college and class rings.
References
Writer Bio
Vera Leigh has worked as a professional freelance writer since 2008. Her work has appeared in "Learn Overseas" and "Grad Source" magazines. In addition, she received an honorable mention in "Newsweek's" My Turn contest. She has written features for nonprofits focused on literacy, education, genomics and health. In her spare time, Leigh puts her English major to use by tutoring in grammar and composition.
Photo Credits
eagle,bald eagle,beak,natural,attitude,tampa,flori image by Earl Robbins from Fotolia.com