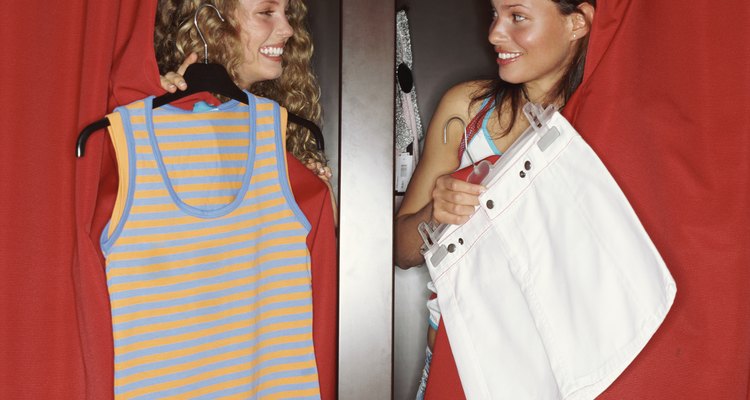 Digital Vision./DigitalVision/Getty Images
As if the physical and emotional challenges of being a teenager weren't difficult enough, many young adults also find themselves struggling sartorially. Clothing says a lot about who you are, so it can be difficult to know how to dress when you're still trying to figure out who you want to be. If you don't have a signature style picked out yet, don't fret. You can look and feel your best without breaking the bank by mixing basic pieces such as t-shirts, hoodies and jeans with carefully chosen accessories, stylish shoes, and a healthy dose of confidence.
Fancy Footwear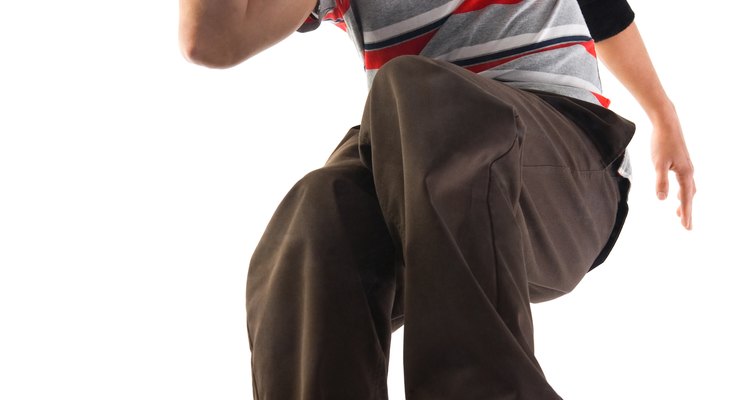 Photos.com/Photos.com/Getty Images
If you're just delving into the world of fashion, styling a good outfit will be easier if you start with the shoes and work your way up. Keep it casual and comfortable for school with a funky high-top basketball sneaker, a running shoe in earth tone or leather top-sider. For weekend hangouts, don't be afraid to experiment by donning a shoe in a colorful hue, but keep the rest of the outfit simple with neutral tones like black, white and grey.
Wear Clothes That Fit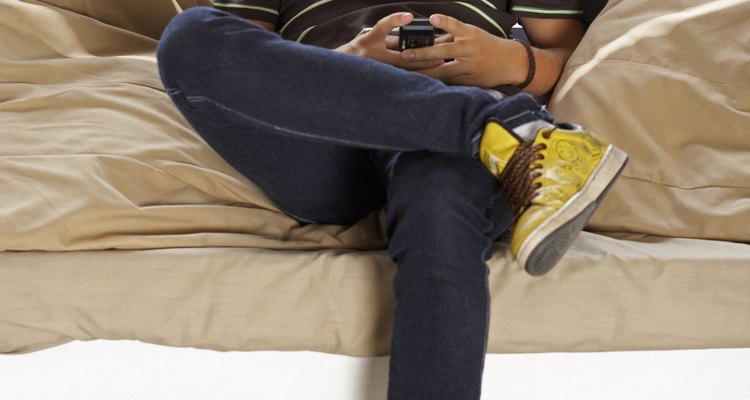 Goodshoot RF/Goodshoot/Getty Images
Even a simple white t-shirt looks undeniably cool when it fits correctly. T-shirts, cardigans and button-down shirts should cut close to the body without being too tight or too baggy. Embrace your school-age status by wearing a sporty letterman's jacket boasting your personal accomplishments. If after-school activities aren't your thing, a plain wool one with leather sleeves looks just as stylish and more put together than a baggy sweatshirt. As for the lower half, choose fitted, dark-wash jeans. Unlike distressed or colored denim, dark-wash jeans are always in style and go with just about everything in your closet, from band t-shirts to dressy blazers.
Accessorize Carefully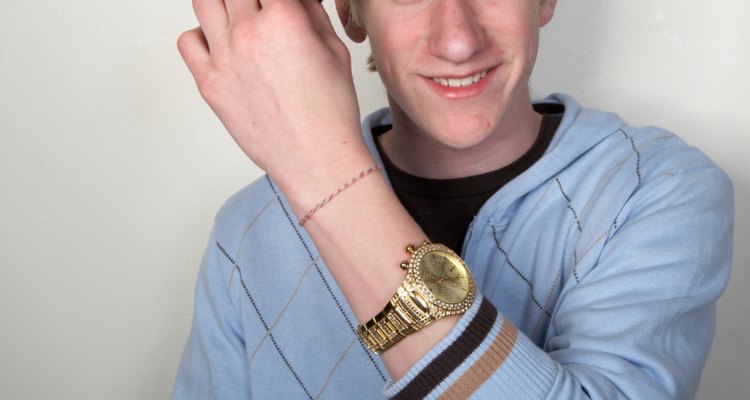 Baerbel Schmidt/Digital Vision/Getty Images
Sunglasses, necklaces, hats, headphones and watches definitely look cool, but only when worn one or two at a time. If you're dressing up for a school dance, your nicest watch or class ring will look the best with your suit or button-down shirt. Add flair to casual outfits with a pair of colorful headphones or wayfarer sunglasses in a contrasting hue.
The Perfect Cut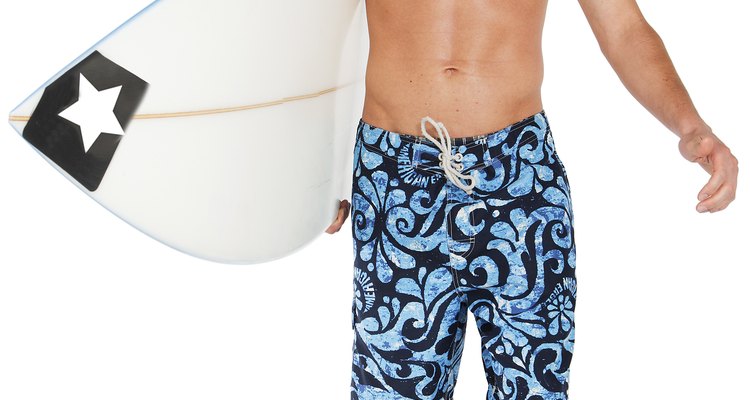 NA/PhotoObjects.net/Getty Images
You have a few years left before you have to worry about looking appropriate for work, so this is the age to grow your hair out a bit. Shaggier cuts look carefree and fun, especially if your hair is naturally wavy or curly. Though for the most part a low-maintenance style, shaggier hair still needs trimmed every once in a while to keep from looking sloppy. If long hair is not for you, a close crop is a timeless cut that always looks stylish.
References
Writer Bio
Virginia Pond is a Chicago-based writer. She earned her bachelor's degree in English from Indiana University.
Photo Credits
Digital Vision./DigitalVision/Getty Images