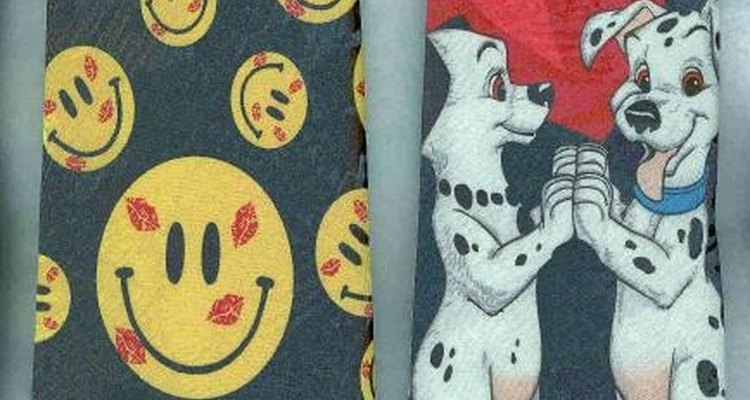 http://i3.iofferphoto.com/img/1138867200/_i/10410421/1.jpg
Regardless of what type of job you are interviewing for, it is important to always look put-together and professional. Even if the atmosphere at the workplace is casual, your first impression is made during the interview process, and thus, it is imperative that you show that you are taking the job seriously. An elementary school job interview should be approached in a very professional manner, and this includes the style of dress. However, whimsical details and accessories that display your appreciation of children is always a nice touch.
Don't forget that this is an interview for a job that you are interested in, and your choice of clothing should reflect your professionalism. Men should wear a nicely-tailored suit or crisp khaki slacks with a collared shirt and dress shoes. Never wear sneakers or casual sandals even if the weather is warm or you see other employees dressed that way. Since you are interviewing for a position at an elementary school, you can wear brighter colors than the typical gray, white or beige. Try a bright blue or violet collared shirt with neutral-toned slacks.
Cover up. Regardless of your age, do not wear open or revealing clothing to an elementary school job interview. You are potentially going to be working with young children, and clothing that reveals too much skin or cleavage is entirely inappropriate. Some children or their parents might even find such clothing to be offensive. Keep this in mind as you prepare for your interview because the interviewer will have extensive knowledge of what is and isn't appropriate for children. Women should wear buttoned-up blouses with feminine details such as ruffles, polka dots or lace paired with a knee-length skirt or tailored slacks. Don't be afraid to let your personal style shine through. A colorful cotton, knee-length dress with modest heels is also a fun option that is professional, but not too boring or sterile.
Accessorize. Let your personality shine through with your accessories, especially if you feel that your outfit is highly professional. You can certainly take some liberties with accessories such as a printed scarf, bright-colored handbag or chunky jewelry. Accessories are the best way to show a bit of your personal style while still maintaining a professional sensibility.
Add whimsical details. Elementary school-age children like to see that their teachers or assistants are in touch with their inner child. They will appreciate seeing you dressed in fun outfits without going overboard. Men can wear a tie printed with popular cartoon characters such as Mickey Mouse, or a pin in the shape of a favorite superhero character that children will identify with. An interviewer will certainly appreciate the attention to detail, and the fact that the interviewee is able to relate to young children. Women can wear jewelry, hair accessories or scarves with printed, or in the shape of, popular cartoon or storybook characters.
Stay kid-friendly. No matter what you decide to wear, ask yourself if the outfit is professional, appropriate, but most of all, kid-friendly. Potential employers will acknowledge that you are interested in staying relevant to children and in creating a child-friendly environment when they see you dressed professionally, but still taking care to incorporate child-appropriate accessories in your outfit.
Tips
Keep all accessories to a minimum. About one or two pieces should be enough.
Warnings
Avoid wearing jeans, t-shirts, sneakers or any other casual attire. Avoid clothing with writing or characters that may seem too adult or offensive.
Writer Bio
Maggie Hira has been writing professionally since 2006. She has written for numerous websites and print publications, including "LA.Direct Magazine" and The Budget Fashionista. Hira holds a Bachelor of Arts in English from the University of California, Los Angeles.
Photo Credits
http://i3.iofferphoto.com/img/1138867200/_i/10410421/1.jpg