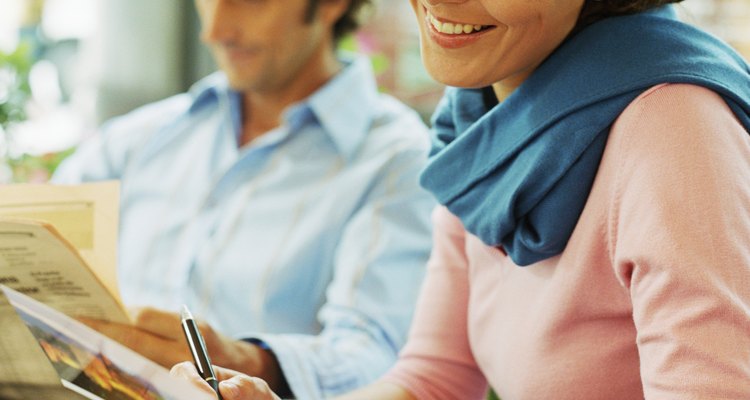 Allan Danahar/Digital Vision/Getty Images
Writing is an expressive outlet for various times in our lives. "It is human nature to write," said Julia Cameron, author of "The Right to Write." As such, writing can help us handle difficult situations such as moving away from a friend. Additionally, writing a goodbye letter to a friend offers a meaningful keepsake for your friend for years to come.
Describe Your Feelings
Step 1
List specific qualities you feel make this person a good friend to you. Let her know how much you appreciate her presence in your life.
Step 2
Describe what you will miss about seeing this friend on a regular basis. Let your friend know that you have considered how your life will be different now that you are saying goodbye, but remind your friend that you will continue to stay in contact.
Step 3
Suggest that you and your friend see one another before your departure. This might mean going out to lunch, meeting for coffee or doing something that the two of you enjoy.
Reflect on Your Friendship
Step 1
Describe a specific positive memory that includes your friend. If you have a photo that speaks to this memory, consider including it in your letter or looking at it to remind you of the details you want to describe.
Step 2
Reflect on a gift your friend has given you that you will always appreciate. Recall the circumstances under which the gift was given and describe why this gift is special to you.
Step 3
Describe a specific lesson you learned from this friend. Share with your friend how she has positively affected you.
Look Toward the Future
Step 1
Mention an exciting event coming up in your friend's life and ask her to keep you updated on this event.
Step 2
Describe an event in your own life you are looking forward to, and assure your friend you will share with her the outcome of this event.
Step 3
Decide when you and your friend will be in contact again. This may include an email, phone call or a visit. Let your friend know staying in contact is important to you.
References
Chicken Soup for the Teenage Soul Journal; Jack Canfield
The Right to Write; Julia Cameron
Tips
A handwritten letter will probably have a more intimate tone and appearance than a typed letter.
Writer Bio
Christine Maddox Martorana has been writing professionally since 2003. Martorana has been teaching college-level composition and journalism classes since 2007. She is currently pursuing a Ph.D. in English at Florida State University.
Photo Credits
Allan Danahar/Digital Vision/Getty Images