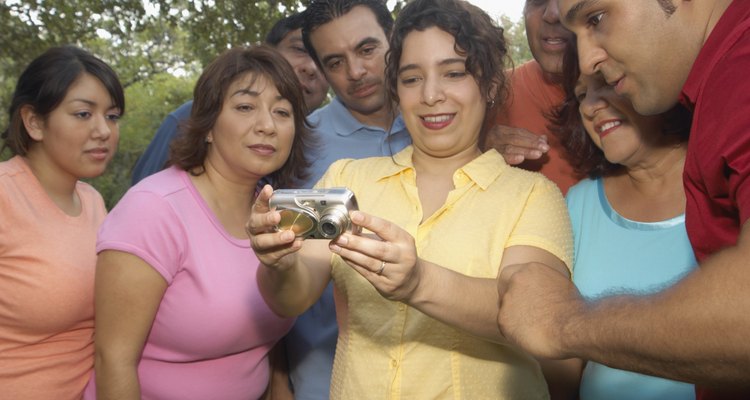 Jack Hollingsworth/Photodisc/Getty Images
As joyful as family reunions are, they require a great deal of preparation, set-up and clean-up. Thank those who helped make the reunion a success that will live in relatives' memories for years to come with a card that acknowledges their individual contributions. Sending out thank-yous within a week is advisable so that the task doesn't slip your mind.
Acknowledge Specific Efforts
An effective note need not run longer than three or four sentences, according to "The Old Farmer's Alamanc." In that space, you should thank your relative for attending, making sure to emphasize what a delight it was to get reacquainted. If this relative brought a gift, extend words of appreciation for the specific item given. If the gift was one of time and effort, write something such as "Thank you for baking your famous pecan pies" or "Thank you for helping set up the folding tables -- you were a lifesaver!" After acknowledging how the efforts made your life easier on the big day, end your note with the wish to see one another again soon.
References
Writer Bio
Jae Kemp has been writing and editing professionally since 2010. In addition to reviewing novels, memoirs and psychology/self-help books for major review services, Kemp has served as a copywriter, commercial and creative editor, and staff article writer.
Photo Credits
Jack Hollingsworth/Photodisc/Getty Images