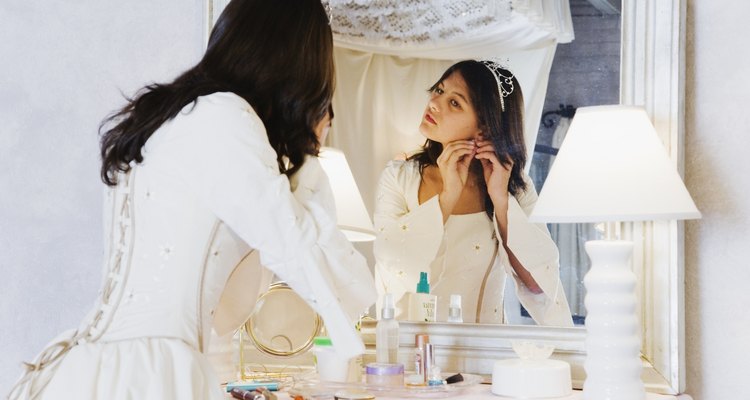 Jeremy Woodhouse/Blend Images/Getty Images
Princess line dresses aren't ballgowns worn by fairy tale princesses. Rather, princess lines in clothing are a way to shape the bodice of a dress, top or coat. Their curved seams follow the female body, creating a body-skimming and flattering fit.
Princess Seams
Princess seams are curved, vertical seams used to shape the bodice of a garment. The seams begin at the waist and move upward, curving out to accommodate the bust. The seam can continue to the top of the bodice or curve outward to meet the arm seams, where the sleeves attach to the garment. Princess lines are featured in dresses, but also blouses, jackets and even coats.
Fabulous Fit
Princess line dresses are flattering when they fit well, because they help to create long and elegant lines. They are ideal for curvier women who may need a bit more room in the bust area or for those who may benefit form a slimming style. The vertical lines of the seams elongate the torso, create a waist and encourage the eye to move upward. You'll find princess seams in a variety of dresses, from formal garments to casual knit styles. Choose the length you like and that suits your occasion. For a shift-style dress, a knee-length is office-appropriate, while a longer princess line dress creates a romantic look.
References
Writer Bio
With a master's degree in art history from the University of Missouri-Columbia, Michelle Powell-Smith has been writing professionally for more than a decade. An avid knitter and mother of four, she has written extensively on a wide variety of subjects, including education, test preparation, parenting, crafts and fashion.
Photo Credits
Jeremy Woodhouse/Blend Images/Getty Images