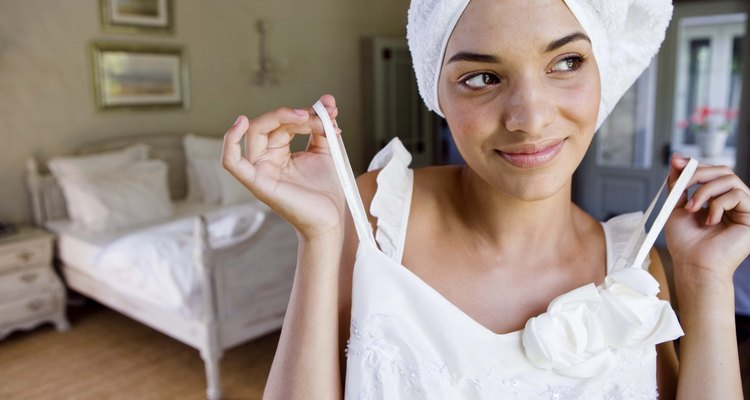 Jupiterimages/BananaStock/Getty Images
A cream dress is a blank canvas for footwear. Regardless of dress's style — knee-length cap sleeve, A-line sheath — a rule of thumb is to avoid looking too "matchy." In other words, you can avoid staying within the same color family and instead pair the heels with a rich color like pink, green or red. The unexpected color combination gives the outfit a fun edge.
Inject Color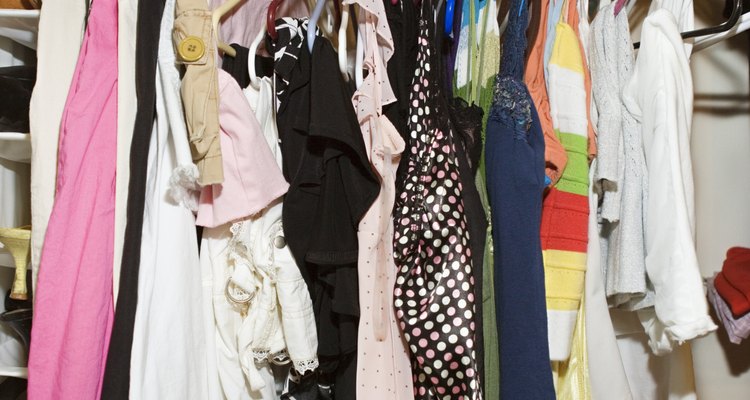 Jupiterimages/Comstock/Getty Images
Bring on the color. Sidestep strict color matching by adding a pop of color to the heels. Wearing one solid color from head to toe washes you out. Bright colors like pink and crimson or a nice navy draw attention to your footwear. You can really pull off any color with cream, but these accent it best because their contrast in color provides a sharp divide from the top of your outfit to the bottom. When pairing heels with cream, the stronger the color the better.
Pair the Unexpected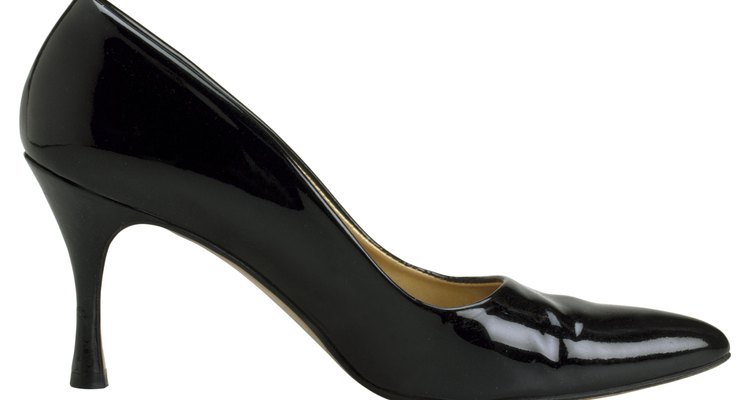 Hemera Technologies/PhotoObjects.net/Getty Images
The strategy is simple: combinations of contrast keep the pairing unique. Pairing the fabrics follows the same lines as adding a pop of color. If the dress is tweed, go with a magenta leather heel. If the dress is satin, try a red peep-toe with lace bow or jewel details. If the dress is patterned and has intricate detailing stick to a modest style like a basic blue leather pump.
Play it Safe
One occasion to let your dress, instead of heels, take center stage is in a formal setting. Err on the conservative side and stick to a black heel if the event is more reserved. If the dress is detailed, direct attention to that feature by choosing a standard black leather heel. If the setting is formal, like a corporate gala, an awards ceremony or a charity function incorporate color choose a more reserved heel like black that does not stand out.
What's Trending?
Every season is marked by trends in color. While it's important to choose a bright color that you personally like and feel comfortable wearing, following the trend is another route to select a heel shade. Emerald, nectarine, poppy red and Monaco blue are just a few ideas.
References
Writer Bio
Based in Chicago, Jenny Keefe has more than 10 years of experience writing and editing for a variety of industries. She works in the corporate financial sector. Keefe holds a B.A. in English from the University of Northern Iowa.
Photo Credits
Jupiterimages/BananaStock/Getty Images