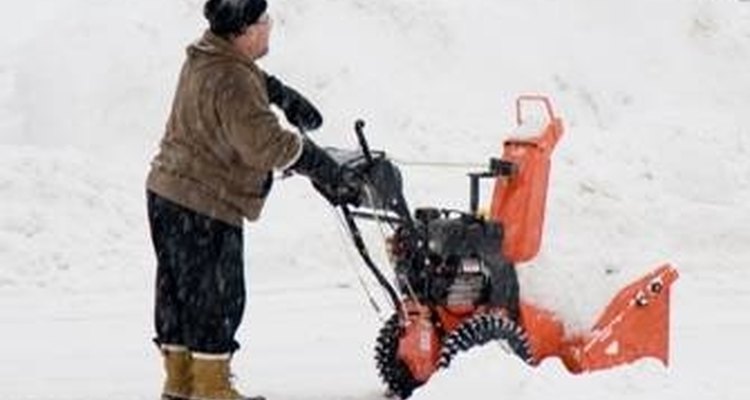 http://morguefile.com/archive/display/570848
A pac is a soft, moccasin-like shoe that is designed to be worn inside an outer shoe or boot. A pac boot can be defined as an boot with a removable lining. However, most people associate pac boots with cold-weather footwear that is treated on the outside to be waterproof, with a warm inner lining to keep the feet warm. Although the concept has been around for a much longer time, the contemporary style with a rubber sole and leather uppers is only about 50 years old.
History
The contemporary pac boot was introduced by Sorel in the 1960s. The company's pac boots were the first to offer removable felt pacs with a boot that had rubber bottoms and leather uppers.
Types
Pac boots come in a variety of styles that are customized for different winter activities such as snowshoeing or ice fishing.
Fun Fact
For maximum warmth and comfort, most manufacturers recommend wearing a high quality fitted sock, covered by a thicker wool blend sock prior to putting on the pac, or liner.
Features
Contemporary pacs, or liners, can get damp from foot perspiration and should be removed from the boot and allowed to air dry before wearing again.
Considerations
Most manufacturers recommend owning two pairs of pacs, or liners, and rotating them if you expect to wear your pac boots on a daily basis.
Writer Bio
Mike Parker is a full-time writer, publisher and independent businessman. His background includes a career as an investments broker with such NYSE member firms as Edward Jones & Company, AG Edwards & Sons and Dean Witter. He helped launch DiscoverCard as one of the company's first merchant sales reps.
Photo Credits
http://morguefile.com/archive/display/570848