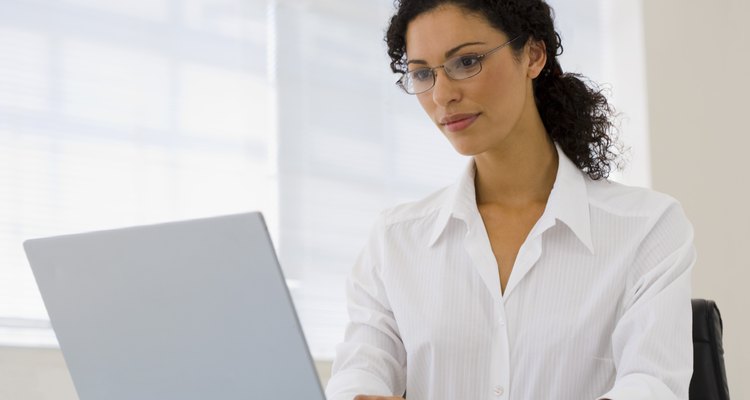 Jupiterimages/Pixland/Getty Images
Just as you lock your front door to protect your family, it's a smart security measure to also lock out others from easily finding your home address. Doing so can prevent a burglary, halt a shipping scam or thwart identity theft. On the lighter side, taking steps to unpublish your home address means less junk mail. Although some steps can be time-consuming, they're relatively easy to do and most of them are free.
Step 1
Make a list of places where your home address is stored or published. This list might include your work, magazine subscriptions, your bank, mortgage company, community organizations and so on. Contact each place by phone and inquire what steps are required to unpublish your address. You might be asked to send an email, write a letter or fill out a form.
Step 2
Remove your home address where it's published online. To quickly check where it's published, use Google, which has the most comprehensive search engine available. Go to Google (www.google.com), enter your address (in the format "12345 StreetName City") in the box and press the "Google Search" button. For any place where your home address is listed, contact the person responsible for that online site (for example, it might be the blog owner or website administrator) and request your address be unpublished immediately.
Step 3
Remove your name and address listing in Google. Google maintains a public Residential Phonebook that displays people's names, home addresses and phone numbers. Check if your name and address are listed by typing "phonebook: name city" (for example, "phonebook: Smith MyTown") in the Google browser (be sure to insert a space between "phonebook:" and your name) and press the "Google Search" button. To remove your listing, click the "Request to have your name removed from this list" link at the bottom of the page and follow the instructions.
Step 4
Purchase a private post office box and start using it instead of your home address. A private post office box costs a monthly fee, but it's money well-spent as it prevents your home address from being published. To get a post office box address, go to your local post office or a private mailbox service, request a post office box application and follow the instructions on the form. You can also order a U.S. Postal Service box online (see References below).
Step 5
Remove your home address from direct mailing lists. Call (888) 5-OPTOUT (567-8688) and request your name and address be permanently removed from their lists. This action unpublishes all instances of your home address in direct mailing lists maintained by the consumer credit reporting industry.
References
Tips
Avoid have anything mailed to your home address--many companies resell customers' information (such as addresses) to marketing companies and other businesses. Instead, use a post office box address.
Writer Bio
In 1997 Harlequin published Colleen Collins' first novel, followed by many more by Harlequin and Dorchester. Her articles and writing have appeared in "P.I. Magazine," "Pursuit Magazine" and "Cosmopolitan." She earned a B.A. in theater arts from University of California, Santa Barbara and is an active member of Mystery Writers of America.
Photo Credits
Jupiterimages/Pixland/Getty Images