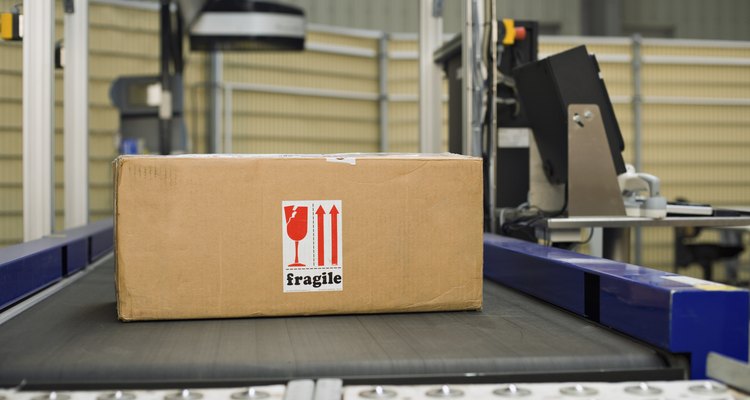 Jupiterimages/Stockbyte/Getty Images
Tracking numbers assigned by carriers help you locate and trace the progress of long-distance shipments. If the shipper shares this number with you when you place your order, you have an easy way of tracking where a package is in the delivery process. If you need to find the tracking number, first check receipts, invoices or confirmation emails. If you can't find any of those, there are other ways to find the tracking number.
Check Your Documents
The easiest place to find a tracking number is on a shipping receipt or order confirmation. Tracking numbers are labeled as such and typically have many digits. Large carriers' numbers are often standardized and might include 16 to 20 digits. UPS shipment tracking numbers typically begin with "1Z," for example. Online orders might have a link to a tracking number that leads directly to tracking information.
Call for Help
If you have no embedded link on an email or have lost your receipt, contact the seller's customer service department to get the tracking number. If the seller doesn't have the number because it used a third party shipper, it can probably put you in touch with the shipping company. You can also call carriers such as FedEx, UPS and the U.S. Postal Service to get the tracking number as long as you have the shipper's name and the date of shipment. Be prepared to provide identification to confirm that you are the addressee.
References
Writer Bio
An avid perennial gardener and old house owner, Laura Reynolds has had careers in teaching and juvenile justice. A retired municipal judgem Reynolds holds a degree in communications from Northern Illinois University. Her six children and stepchildren served as subjects of editorials during her tenure as a local newspaper editor.
Photo Credits
Jupiterimages/Stockbyte/Getty Images