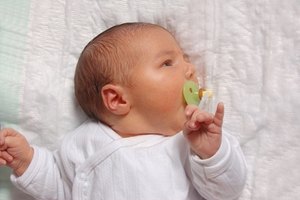 Whether you need a copy of your birth certificate to obtain official identification or have recently ordered a birth certificate for your newborn baby, there are a couple of ways to check its order status. Thanks to the Internet, orders can be tracked online. They also can be tracked by phone and in person. It can take up to 10 business days for your birth certificate to arrive. However, you can pay for rush delivery so your certificate arrives within two business days.
Online
Visit the Vital Chek website (see References) and click on "My Order."
Input your order number and your personal identification number (PIN) into the space given to access your account. Your order number and PIN are located on the confirmation page you printed after ordering your birth certificate.
Read tracking and shipping information on your account page. This page will provide you with your order processing status, including the time your birth certificate shipped.
In Person or by Phone
Call your state's Vital Statistics Department to check on the certificate's status. If you need to locate the phone number, visit the U.S. Health and Human Services Department website and select your state.
Furnish your confirmation number to obtain your certificate status. Some states provide live phone service, whereas others offer an automated system that allows you to input your confirmation number to obtain information.
Visit your local Vital Statistics office to inquire about the order status. Provide your confirmation number to the employee to obtain information about your birth certificate.
Tips
Some states will generate a birth certificate on the same day if you visit the office in person. However, other states will provide you with a phone number or a URL to track your certificate status.
If you need to obtain a copy of a birth certificate quickly, use the Vital Chek services to receive expedited service.