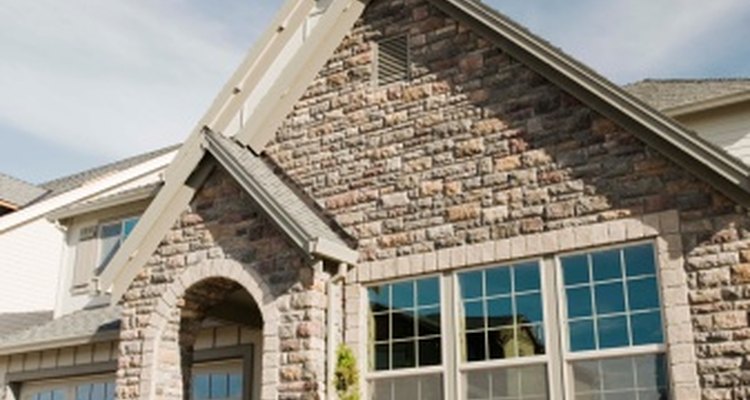 Jupiterimages/Comstock/Getty Images
Not so long ago, it was common for people to publicize their home addresses--for example, the majority of residential listings in public phone books displayed people's full names and street addresses. In today's world, where it's relatively easy for criminals to find and abuse people's personal information, it's crucial for people to be proactive and protect their privacy. Safeguarding information such as a home address includes practicing common sense, using free online services that prevent the tracking of personal data and purchasing Internet services that help users manage and monitor details of their private lives.
How to Protect Your Home Address So Others Don't Find It
Don't share your address with others. A good rule is to never share your home address with anyone except close friends and family members. Because different organizations and services require a home street address, use a fee-based private mailbox address instead. For example, MAIL BOXES ETC. and The UPS Store offer street addresses, not P.O. Box numbers, for people to use.
Set up a virtual mailbox, as an alternative to a private mailbox. The basic idea is the same - a street address you can use, that's not tied to your actual home address - but the virtual mailbox adds a level of convenience. You'll be notified by email when receive a letter or package, and you can decide whether to have the staff open and scan it for you. It's handy for anyone who spends lots of time on the road, and can't always get to a physical mailbox.
Never post your home address online. Any information you post online is available for millions of strangers to see. Even if you think the information is protected, such as posts on a friend's private Facebook page, don't do it. Instead, post a temporary email address (see Step 3) or your work phone number, and ask people to contact you personally for your home address.
Obtain a temporary email address. It's possible, through various databases and research techniques, to locate a person's home address from an email address. Therefore, when you need to provide an email address, such as on a registration or purchase form, use a temporary, disposable email address, such as from Guerrillamail.com or Mailinator.com.
Use a virtual cellphone number. There are databases and research techniques than people can use to find home addresses associated with cellphone numbers. It's fine to give out your cellphone number to close friends and family members, but don't offer it to strangers or enter it in documents, such as registration or purchase forms. Instead, purchase a virtual number--such as from Inumbr or Grasshopper--and give that out instead (calls to the virtual number can ring through to your real phone number).
Remove your online personal information. #There are products that let you manage, remove and monitor instances of your personal information on the Internet, including your home address. For example, Reputation.com offers a variety of fee-based services that let you protect, define and monitor online information about you and your family, while Abine's apps and services can help you review and remove your personal information from major databases, or even generate virtual credit cards to protect you during purchases.
References
Resources
Tips
Practice safety. Unless you are expecting the delivery of a package or other at-home visit from someone you have not previously met, there's no reason to answer your front door. If the matter is important, the person can leave a note. If a stranger appears on your doorstep and refuses to leave, call 911.
Writer Bio
In 1997 Harlequin published Colleen Collins' first novel, followed by many more by Harlequin and Dorchester. Her articles and writing have appeared in "P.I. Magazine," "Pursuit Magazine" and "Cosmopolitan." She earned a B.A. in theater arts from University of California, Santa Barbara and is an active member of Mystery Writers of America.
Photo Credits
Jupiterimages/Comstock/Getty Images