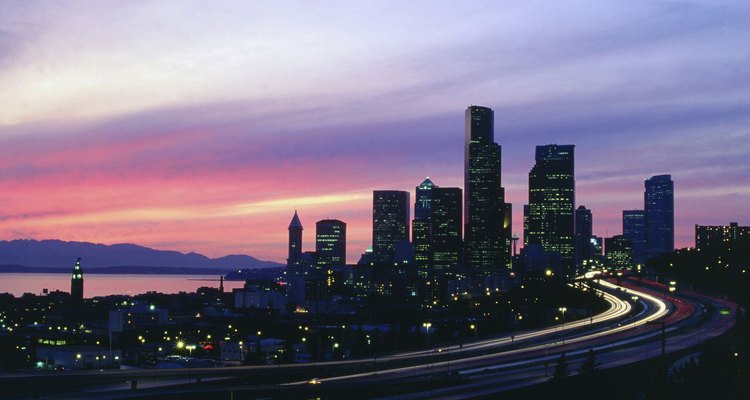 Ablestock.com/AbleStock.com/Getty Images
Men and women both are focused more on their careers these days, so it is no surprise to find single men over 40 in your area. Usually you'll find these men in major cities where they work, but more likely in cities that are cultural, artistic and recreational hubs. According to AARP and Prevention.com, several cities are known to be occupied by single men over 40.
Tampa, Florida
Florida is known for its retirement communities, but it is also known for beaches and affluent businessmen in their 40s and 50s. According to the U.S. Census Bureau, 13.4 percent of Tampa's population consists of men in their 40s and 50s. The Tampa Bay area is full of single, middle-aged men and sophisticated venues in which to find them. In the heart of Tampa you can attend operas, orchestras, a Broadway show, visit a museum featuring traveling exhibitions from the Smithsonian or the masterworks of Salvador Dali.
Seattle, Washington
Seattle is a city thriving with art and thousands of cultural activities. You can easily meet single men over 40 in this city because that is the demographic for careers and livelihood there -- 14.2 percent of men are in their 40s and 50s, according to the census. Seattle offers endless date ideas for couples over 40, as well: boating, art galleries, fishing, restaurants and Pike Place Market, an all-day event for foodies. The town is also noted for concerts, the Space Needle, sporting events and historical tours, such as Seattle's Underground City Tour. And that is not even scraping the surface of things to do in Seattle.
Boston, Massachusetts
Boston is full of rich history, older men and awesome Boston accents. Nearly 11 percent of the population there consists of men in their 40s and 50s, according to the census. The men in this town really know how to have a good time and laugh. With more than 100 colleges and universities in the area and plenty of outdoor festivities available, it is no wonder that Boston is one of the eight best cities for dating singles over 40. The Freedom Trail is perfect for an intellectual stroll with your date around Boston. It is a 2.5 mile, brick-lined road of historical meeting houses, churches and burying grounds.
Milwaukee, Wisconsin
Milwaukee is a wonderful place to raise a family. During the cold winter, locals really know how to pull together. More than 11 percent of the male population in Milwaukee is between the ages of 40 and 59, according to the census. Surprisingly, Milwaukee is also one of the top 10 cities for older singles with its Grand Necklace of Parks and classical music. The surrounding lakes provide plenty of recreational activities. If you get bored, the local and regional transit systems offer connections to Chicago, where you'll find other eligible bachelors over 40.
References
Resources
Writer Bio
Kimberly Liby has been a content writer and editor since 2006, with articles in "944" magazine. She has written on a range of topics including cooking, health, current events, philosophy, psychology, career, education, writing and editing. Liby holds a Bachelor of Arts in English literature with a writing minor from Arizona State University, and a Master of Science in psychology from the University of Phoenix.
Photo Credits
Ablestock.com/AbleStock.com/Getty Images