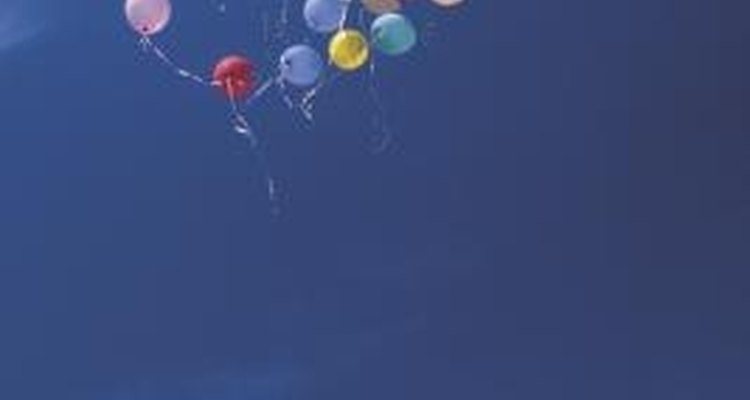 Comstock/Comstock/Getty Images
The first year after the loss of a child is like walking in a maze with no outlet. You look for answers and ways to stop the pain. Each day is a struggle to get through the intense anxiety and depression. Facing that first birthday after loosing your son brings more anxiety not knowing what to expect. Grief is personal and the journey through it is full of learning and coping. There is no right or wrong way to grieve, only suggestions from others who have been there.
Find a support group of bereaved parents if you don't already have one to discuss your feelings. Listening to other parents who have lost a child can help you to gain insight into things that help. Mention your son's birthday and ask for help on how to cope with the pending day. You might find a suggestion that will work for you. Often the anticipation of the event is worse than the event itself.
Plan the day ahead of time. Creating a diversion to keep your mind from dwelling on the event of the day can help. Visit places of nature that bring a sense of comfort like an arboretum, the sea shore, waterfalls, park or a lake. Try to concentrate on the beauty and let it fill your senses.
Celebrating his birthday with others brings comfort to some parents. Gather family and friends and bake his favorite cake and share memories about your son. Write the memories down that you can use in a scrapbook later. You will find down the road that those memories are more precious than gold.
Go to his favorite spot like the ball field where he played baseball or park where he enjoyed bike riding. Meet with family and friends and release balloons in his memory. Get the number of balloons to match his age. Place messages to him in each balloon. Conduct a short ceremony before the release by honoring his "sunrise" in life with poems and memories.
Take a trip out of town. Find a very active place that will keep your mind busy and away from the event of the day. This is helpful for people who do not feel they can deal with a celebration of his life. You don't have to do anything you don't want to. If you do not celebrate his birthday or recognize it, that is just your way of grieving and it is not wrong. Do not feel guilty for grieving your way. There are plenty more birthdays to deal with later.
References
Writer Bio
Vickie Van Antwerp began her career as a technical writer for a consulting firm in 1987. Now a freelance writer in her fields of interest, her writings appear on southjersey.com, youandmemagazine.com and in "The Phelps Connection" and "The Storyteller." Van Antwerp holds an Associate of Arts in liberal arts from Gloucester County College and certification as a surgical technologist from Lenoir College.
Photo Credits
Comstock/Comstock/Getty Images