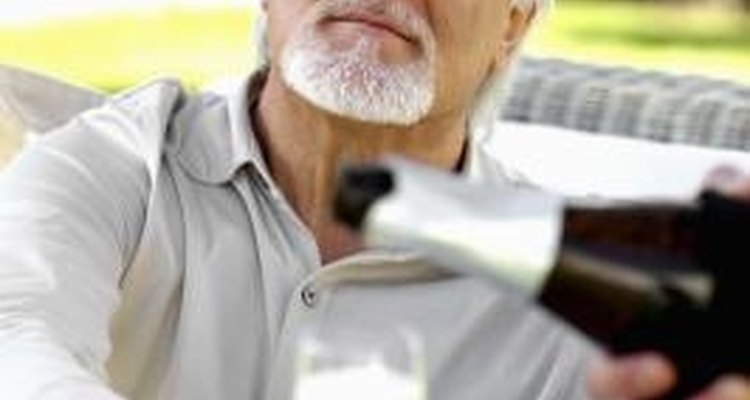 Jupiterimages/Goodshoot/Getty Images
At the three-month mark, a relationship is still fresh and new, but you have been spending enough time together to get to know each other fairly well. The three-month mark provides an opportunity to craft a romantic celebration, complete with food, drink and events geared to your shared interests as a couple. With a little creativity and some budget-saving ideas, create a fun, fresh event, without breaking the bank.
Food
Keeping a romantic dinner simple helps the chef avoid stressing out while cooking, according to an article written by Kara Zuaro on Epicurious website. For a romantic meal, stick to dishes that you are comfortable cooking and that suit your partner's taste. Set the table with a simple centerpiece of cut flowers and aromatic herbs for the fresh, sweet smelling table setting. Create flavors using some of your partner's favorite ingredients, as well as some of your own. Country Living magazine suggests a simple tart made of tomatoes and cheeses or caramelized onions. Other simple ideas include seafood bisque, lamb chops or grown-up macaroni and cheese with roasted vegetables.
Beverages
Celebratory drinks help set the mood for a romantic evening for two, especially after a meal cooked at home with love. Champagne always helps bring about a feeling of romance and celebration, but it is not the only option of a romantic signature cocktail. Up the ante on a basic champagne cocktail by adding fruit elixirs to the drink. James Oliver Cury of Epicurious suggests using blood orange juice. For other ideas, try combining vodka, amaretto, orange juice and cranberry juice for a sexy red twist on a basic vodka and cranberry.
Date Ideas
While food and drink may set the mood, show your partner how much you know him by creating a fun date night that does not break the bank. The key to a successful anniversary date is to include an element of fun and laughter. Doing something silly and creative together helps increase your bond and feelings of romance. Some inexpensive options include a trip to the local ice skating or roller skating rink, challenging each other to a game of darts at a local dive, visiting local open houses to pick out a future dream house or buying tickets to a local carnival and spending the afternoon playing like kids, suggests Diana Vilibert of Marie Claire. Getting back in touch with childhood and sharing a few laughs creates a relaxing atmosphere. You'll find yourself having fun instead of worrying if the anniversary is perfect.
Gifts
For a fun, creative gift idea, Emily Johnson of Celebrations suggests having some photo cards printed up. It provides the perfect medium for writing your sweetie romantic love notes or copying the lines of her favorite songs or poems, as well as sharing memories of the time you have spent together. Another idea is to put together a dream book. Create a simple scrapbook of all the places you want to visit together, ideas on future dates, meals you would like to learn to cook and events you would like to attend. With the dream book in hand, you and your sweetheart are ready to plan a lifetime of happy anniversaries.