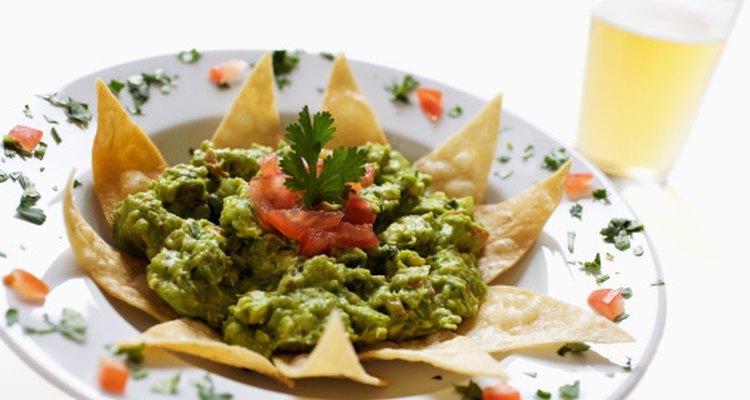 Jack Hollingsworth/Photodisc/Getty Images
Guacamole is a delicious addition to any appetizer menu, and is easy to make from scratch. Most of the ingredients are likely already in your spice rack, and the remaining ingredients are usually available in stores all year round. Make your version special by adding onto this basic recipe.
Choose ingredients that will make this recipe unique. The basic guacamole seasoning includes cumin, salt, cilantro, onion and garlic. Suggestions to spice up your dip include fresh jalapenos, habanera peppers or chipotle seasoning. Don't forget to add some lime juice, as the acid from the lime will prevent the avocado from turning brown.
Use fresh ingredients whenever possible.
Add spices and chopped vegetables together.
Mix seasoning mixture with mashed avocado for a unique guacamole dip.
Writer Bio
Alicia Peacock writes about literature, medicine and travel. She holds a Bachelor of Arts in English literature from James Madison University and is working toward her Bachelor of Science in nursing from Oregon Health and Science University.
Photo Credits
Jack Hollingsworth/Photodisc/Getty Images