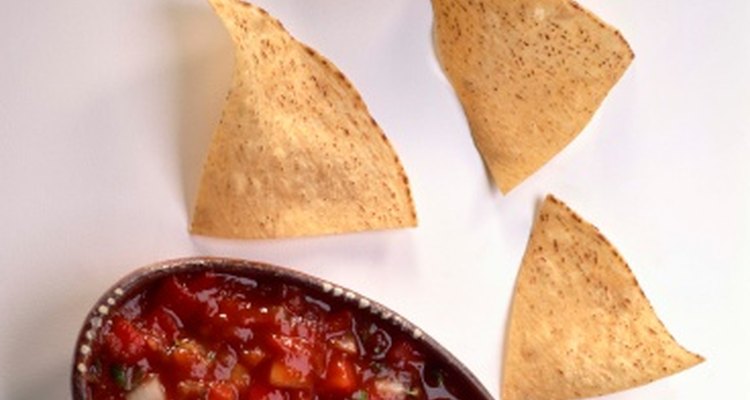 Jupiterimages/Comstock/Getty Images
A dipping sauce for chips and compliment to spicy Mexican dishes, a basic salsa can be whipped together in minutes. Most of the preparation time is spent dicing vegetables. There are many variations of salsa that can include three times as many ingredients as this basic five ingredient salsa recipe. This simple recipe is the base for many different salsa recipes. This recipe makes two cups of refreshing salsa.
Easy Five Ingredient Salsa
Dice the tomatoes and onion and put them in a bowl.
Remove the seeds and stem from the jalapeno pepper and finely mince. Add to the bowl with the other ingredients.
Finely chop the cilantro leaves and add to the bowl.
Cut the lime in half and squeeze one half over the ingredients.
Mix the ingredients together with a spoon and add salt to taste.