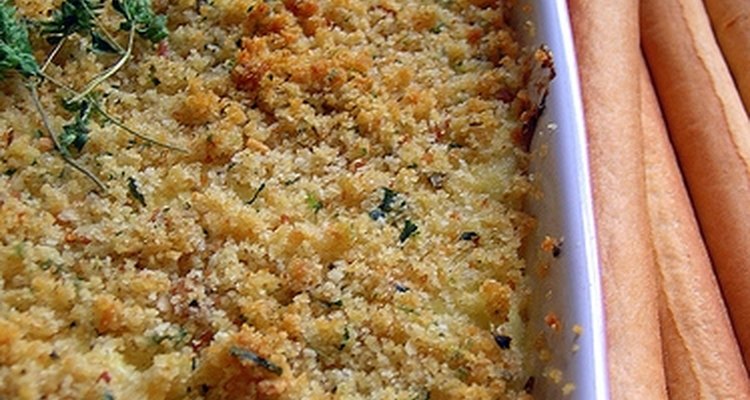 Condiments and appetizers make a party come alive. They are great conversation starters, and they're where you will find most of the crowd when you walk into the room. One of many favorites is artichoke dip. Here is a recipe for baked artichoke dip that is sure to be a crowd-pleaser!
Drain the water from the can of artichoke hearts. Place the drained artichoke hearts on a cutting board. Finely chop the artichoke hearts.
Chop the garlic on the cutting board.
Transfer the chopped garlic and chopped artichoke hearts to a bowl. Mix in mayonnaise, lemon juice, cream cheese and almost all the grated Parmesan or Romano cheese (reserve a little for later use). Blend well.
Place the mixed ingredients into a casserole dish. Sprinkle bread or cracker crumbs over the ingredients. Sprinkle the reserved cheese over the top.
Place of sprig of parsley on top of dish before serving. Serve hot with crackers of choice.