It is very important for elderly adults to remain active. Physical, mental and social stimulation are the keys to longevity and happiness. Seniors have the benefit of plenty of free time to pursue hobbies and leisure activities, many of which are inexpensive and can be done individually or as a group.
Physical Activities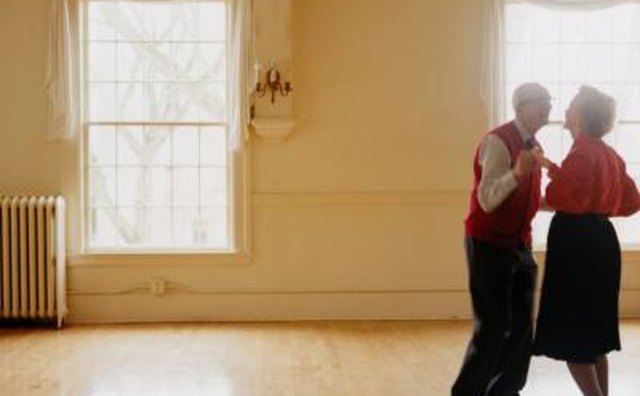 The U.S. Agency for Healthcare Research and Quality says that "few factors contribute as much to successful aging as having a physically active lifestyle." Options for indoor activities include strengthening exercises with small hand weights, fitness DVDs (some are designed for seniors and those with physical limitations), yoga, Pilates, or simply walking around during commercial breaks if the seniors are watching television. Dancing and table tennis are fun activities that include a social element.
Mentally Stimulating Activities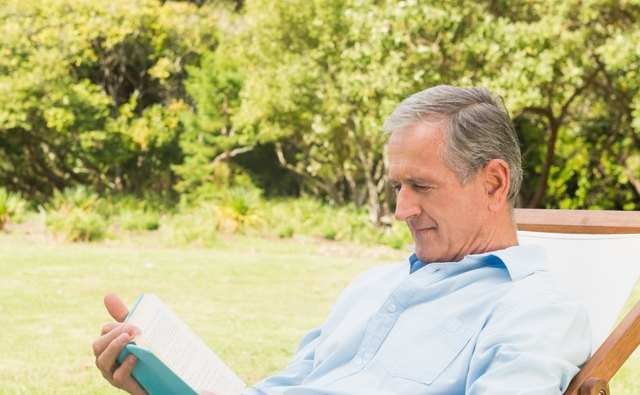 It is important for seniors to keep their minds sharp. Reading and book clubs, journal writing and writing groups, as well as word and logic puzzles will keep elderly people from getting bored. Sudoku is a readily available number puzzle that has become very popular in recent years. Foreign language lessons are available at the public library in print, audio and video formats. Genealogy projects are extremely rewarding for many people and give the elderly a chance to revisit their pasts.
Creative Activities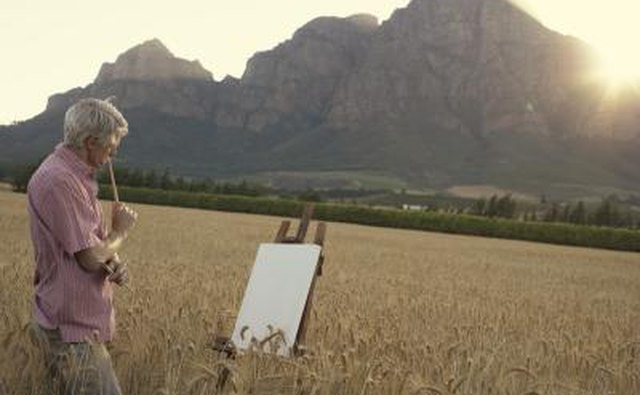 Drawing, painting and needlecrafts are vehicles through which seniors can express their creativity. With proper lighting, photography can be done indoors. Scrapbooking and handmade greeting cards have become very popular. Playing musical instruments can provide a creative outlet for older adults, as can singing songs and doing karaoke.
Recreational Activities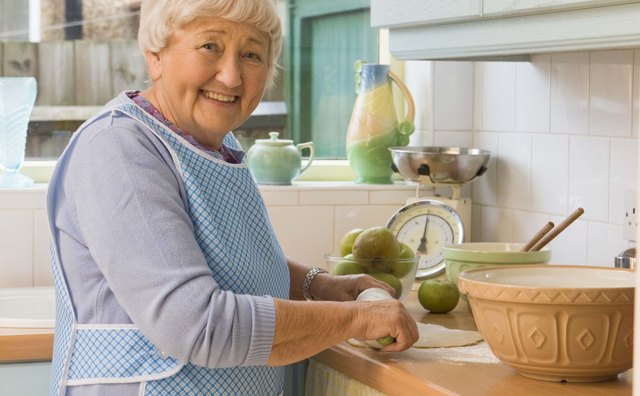 Board games and card games, bingo and jigsaw puzzles are popular among seniors. Shaping play dough can be beneficial for those with arthritis or other motor issues with the hands. Baking, particularly for a holiday, is enjoyable for many. Seniors with green thumbs can grow small herb gardens indoors. Receiving brief shoulder massages can be very relaxing, and many women enjoy getting manicures and pedicures.
Activities for Impaired People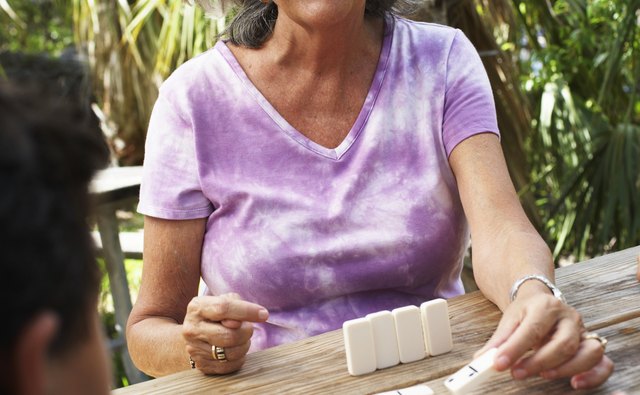 When planning activities for elderly folks with physical or mental impairments, try to choose ones that focus on what the individual can do well. For a person who is visually impaired, playing a verbal game of "20 Questions" is more suitable than playing cards. For individuals with mental impairment, a game of dominoes would be more reasonable than a game of chess.
References
Photo Credits
diego cervo/iStock/Getty Images