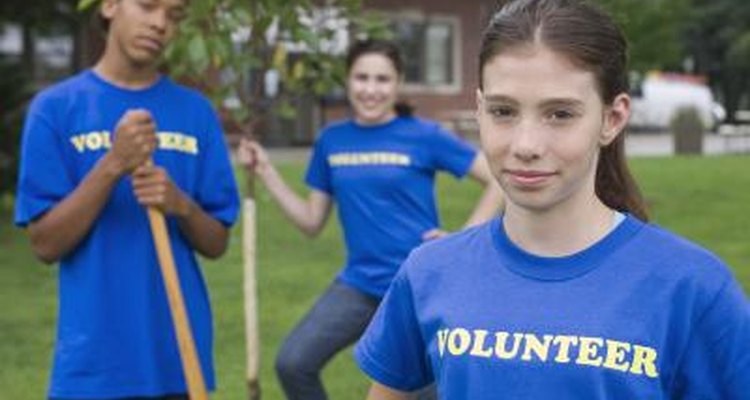 Jupiterimages/Creatas/Getty Images
Volunteer opportunities for a 12-year-old can take many forms. The unique age and the ability to work semi-independently and sometimes independently means real help for local nonprofit or community-based groups. When you match preteens up with animals, seniors, children or neighborhood projects, you occupy their time in meaningful ways that helps to shape attitudes toward altruism for a lifetime. And you give them work they can take pride in, that helps strengthen self-esteem and confidence at a time in life when they can be easily shaken.
Animals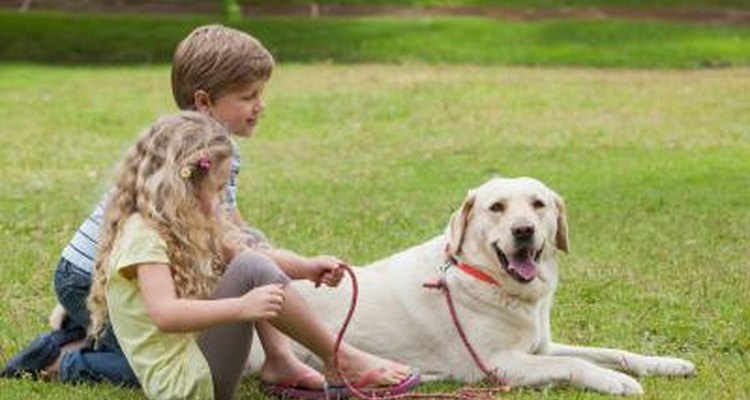 Wavebreakmedia Ltd/Wavebreak Media/Getty Images
Although working at an animal shelter may be disturbing for some 12-year-olds, shelters have many different types of volunteer experiences that can bring about growth. Cleaning cages and playing with the adoptable pets are just a couple of possibilities. Or your 12-year-old might enjoy volunteering in the area of pet therapy. Pairing with an adult volunteer, he could help take shelter pets to places like nursing homes where residents benefit from petting and interacting with the dogs or other animals.
Computer-savvy or artistic 12-year-olds can help produce promotional flyers for adoption events or work on items for volunteer banquets. Posting flyers or maintaining the cleanliness of the office or reception spaces are other helpful activities 12-year-old volunteers can perform.
Seniors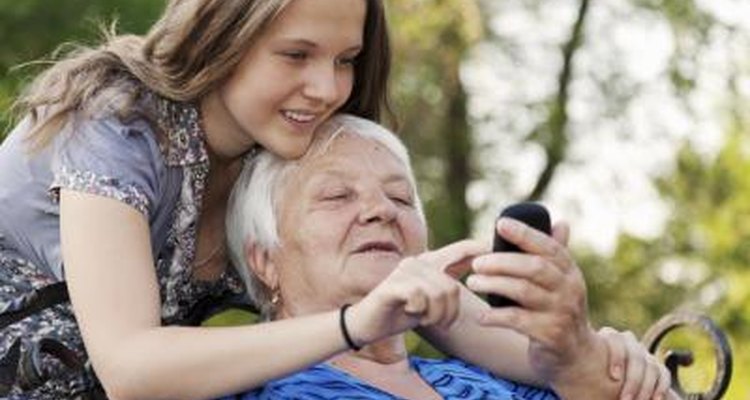 -art-siberia-/iStock/Getty Images
Spending some time with elders can be very meaningful for 12-year-olds. Preteens can volunteer with community or religious organizations that visit shut-ins in the community. Or they can volunteer at senior centers or nursing homes, helping with activities and special events. While the seniors can benefit from the attention paid them by the kids, the 12-year-olds benefit from getting to know this eldest of generations and hearing stories firsthand of the old days before home computers and the Internet, even before color TV. Many organizations that accept youth volunteers can match 12-year-olds with seniors who enjoy chatting with young people. Respect for each other is important. Volunteers can also job-shadow occupational or experiential therapists to learn about potential careers.
Environment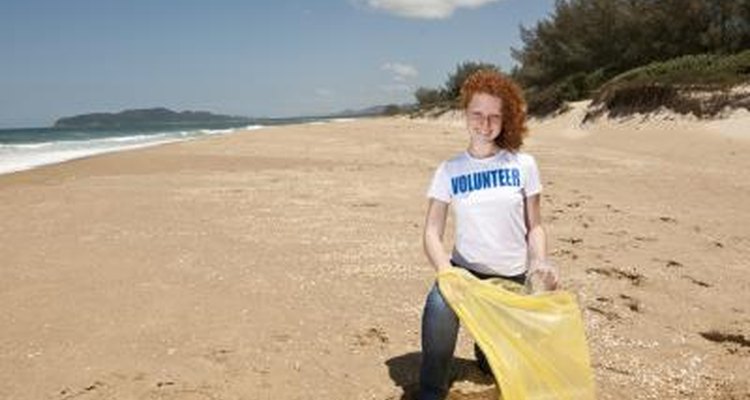 mangostock/iStock/Getty Images
Cleaning up the neighborhood with the local 4-H or a church group is a terrific way for 12-year-olds to contribute to their community and enjoy the great outdoors. Parks and town squares appreciate the clean-up efforts, and working as part of a "clean-up team" brings a sense of satisfaction to preteens for a job well done. The 12-year-olds can also bring change to a neighborhood by working with a nonprofit that builds low-cost homes for low-income families. Learning to use a hammer or paint a wall develops self-confidence and allows 12-year-olds to learn from adults while helping a family in need. Developing a sense of doing-for-others helps build a lifetime passion for volunteerism.
Children
Jamie Wilson/iStock/Getty Images
Monitoring a playground, assisting with art projects at a fair or providing a helping hand at a day-care center are just a few ways a 12 year old can spend some volunteer time. Doing so provides some training to the 12-year-old who is interesting in babysitting -- this is a good age to learn; in fact, the Red Cross babysitting course welcomes children 11 years and older. Working with younger children in a supervised experience fosters a nurturing attitude, and gives them the opportunity to learn new skills. Contact day-care centers, your local parks and recreation department and pediatrics ward or hospital for volunteer opportunities for your preteen.