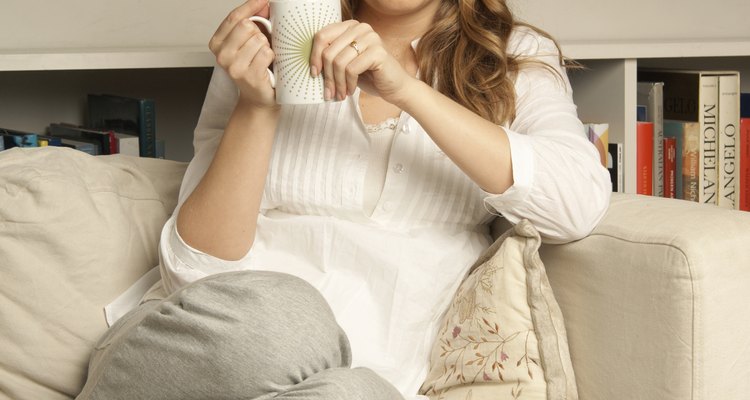 Joe Madeira/Stockbyte/Getty Images
Whether you have a morning away from the kids or just want a way to be productive on your day off, there are many things you can do around the house to keep yourself engaged and entertained. Many things that you may traditionally do with your children can also be turned into adult activities, so don't limit yourself to chores or cleaning when you're looking for something to do. Keep a list of different activities and reference it when you're bored or have some free time.
Social Planning
If you're bored and want some company, try putting together a dinner party or a potluck with some friends. You could also plan a theme party and spend some time designing invitations, planning a menu, and looking for decorations in your attic or garage. You can also just spend some time sending out emails or calling friends to set up social engagements for the day or the week. Social planning can be especially rewarding for older adults who may not have as much interaction with people in their peer groups.
Crafts
Craft projects can help pass the time and also give adults the chance to be creative. Take out old photo albums and start making a scrapbook. Get an instructional book and teach yourself how to knit or crochet. You could also make jewelry, ceramics or simply get some painting supplies and try to do a self-portrait. Puzzles are also a time-consuming activity that can be left alone and finished over the course of a few days or weeks.
Movies and TV
Spend some time catching up on your favorite television shows or watching movies. Look for an interesting documentary series or biography show on someone you admire. You can also catch up on past seasons of favorite TV shows by looking for episodes to watch on the Internet. If you can't afford to buy DVDs or don't have cable, you can often rent movies from the local library. Invite some friends over, pop some popcorn and have a movie marathon.
Redecorate
Another activity for adults is redecorating. While you may not have all the supplies and materials to completely do a room makeover, you can rearrange furniture, swap out couch covers or pillows, change the wallpaper and look for inspirational ideas in magazines or online. Look for ways to reuse, paint or decorate old things to create some new knick-knacks. Start with a small room, like your office and make it an ongoing project you can work on when you have free time.
References
Writer Bio
Mara Tyler is a writer and public relations consultant based in the San Francisco Bay Area. With more than eight years of experience, she specializes in health, nutrition, women's lifestyle and marketing. Tyler holds a Bachelor of Science in public relations.
Photo Credits
Joe Madeira/Stockbyte/Getty Images