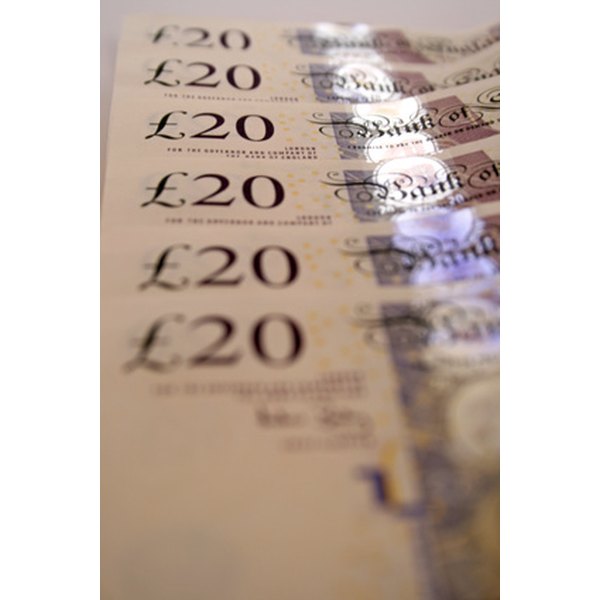 Getting married is one of the most expensive things you can do in life, eclipsed perhaps only by buying a house. If you're hoping for a small wedding, the costs such as the church, flowers, reception, bride's dress and groom's outfit can add up. And when you account for any finishing touches like a hairdresser, table centres, favours, chair sashes and music you realise just how expensive a wedding can be. Thorough planning on how to fund your wedding can help you stick to a budget and have your dream wedding without the costs taking over.
Step 1
Work out your budget. Decide on a rough figure you'd like for the wedding. Calculate how much you'd like to spend on each item you want to include in your wedding and stick to it. It might be that the original figure you allocated for your budget is not enough. In this case you either increase your budget or cut back on your planning to make savings.
Step 2
Seek family help. You may be lucky enough to have parents or grandparents who would be happy to help pay for all or part of your wedding. Some mothers of the bride may offer to buy the wedding dress, or some mothers of the groom offer to pay to hire the usher's outfits, especially if other sons are included.
Step 3
Work out a monthly savings plan from your earnings. Divide the amount of money you need for the wedding by the number of months left until the date you've set. This will give you the amount you should aim to save each month.
Step 4
Sell any unwanted items to raise extra cash. Scour your home, attic and garage for those items you no longer need or use. Then you can arrange to sell them at a car boot sale or list them on an Internet auction website.
Step 5
Ask for money as a wedding gift. Many people are doing this to put a deposit on their first house or to pay for a honeymoon. But there's no reason you couldn't do this to help with wedding costs. At least that will help to start your married life debt-free if there's a shortfall in your savings.
Step 6
Use savings. Decide if you'd like to use all or part of your savings to fund your wedding. Some women set up savings accounts years in advance of their wedding to ensure they can buy everything they want when their big day arrives.
Step 7
Get a part-time job. Working evenings or weekends is a good way to get extra cash towards your wedding. And it might mean the difference between going into the red to pay for your wedding and staying in credit. This is especially the case should any hidden costs surface.
Tips
Open a wedding savings account and then you can accrue interest on the money you're saving. Using a credit card to pay for items for your wedding will mean you're covered by the card company's added purchase protection. And some cards have benefits like money-back schemes or air miles.
Photo Credits
uk currency - notes image by Christopher Nolan from Fotolia.com