Getty Images/Getty Images Publicity/Getty Images
The Invicta Watch Group of Florida produces moderately priced to expensive men's and ladies' quartz, automatic and manual mechanical watches. Invicta does not produce its own movements, but instead assembles its timepieces from Swiss and Japanese movements provided by independent vendors. Invicta emphasizes its outdoor sports watch line that features oversize dials and multiple functions such as the chronometer. To evaluate an Invicta, the buyer should consider the quality of the movement, its style, functionality and workmanship.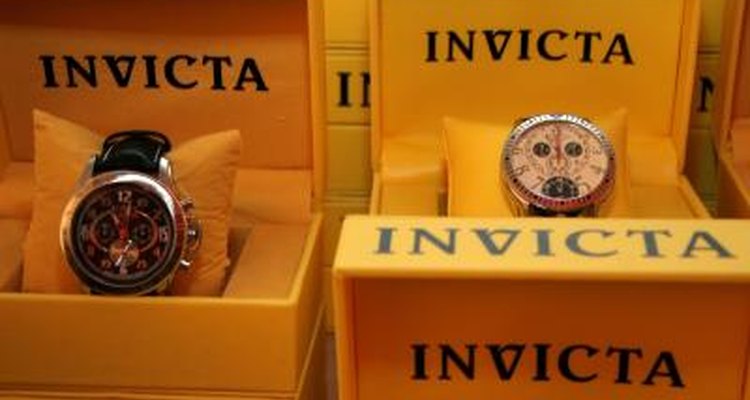 Getty Images/Getty Images Publicity/Getty Images
Examine the back of the Invicta watch. Etched in the casing will be information about whether the case is stainless steel or titanium, its water resistance rating, Invicta's name and logo, and whether it has a quartz or automatic movement. The watch can be water resistant from 50 to 200 meters. The higher number of meters indicates a high-quality, well-sealed timepiece.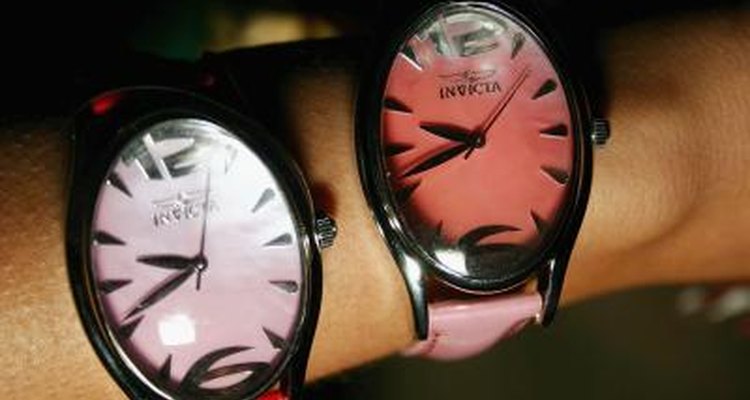 Getty Images/Getty Images Publicity/Getty Images
Examine the movement with a jeweler's loupe if the Invicta automatic watch features a windowed case back. (Have a jeweler remove the case back if there is no window.) The Invicta name should be stamped on the movement. Keep in mind the movement is not manufactured by Invicta but is an assembled movement from Switzerland, Japan, Korea or China. Also consider that an Invicta "Swiss-made" movement doesn't necessarily mean it's a Swiss movement, but only contains Swiss movement parts and could be assembled in Japan, Korea or China.
Charley Gallay/Getty Images Entertainment/Getty Images
Inspect the dial, case edge, case back and crown for Invicta branding. The "Invicta" name on modern models should appear on the dial, case edge and case back, with the Invicta logo on the crown. A quadruple-signed watch adds value to the timepiece if resold. A signed movement also adds value, but it doesn't apply in Invicta's case since the movements are not manufactured in-house.
Getty Images/Getty Images Publicity/Getty Images
Examine the crystal to determine whether it's mineral glass or sapphire. Mineral glass is thinner and less durable but resistant to minor scratches. A sapphire is thick, slightly magnifies the dial and is very resistant to scratches. A sapphire crystal is an indication of a high-grade watch.
Use a stopwatch to evaluate the accuracy of an Invicta automatic or manual watch. It should not lose or gain more than eight seconds in 24 hours and none during a five-minute inspection. Use the stopwatch to gauge the accuracy of a chronograph model stopwatch as well.
References
Writer Bio
Rob Wagner is a journalist with over 35 years experience reporting and editing for newspapers and magazines. His experience ranges from legal affairs reporting to covering the Middle East. He served stints as a newspaper and magazine editor in Saudi Arabia and the United Arab Emirates. Wagner attended California State University, Los Angeles, and has a degree in journalism.
Photo Credits
Getty Images/Getty Images Publicity/Getty Images