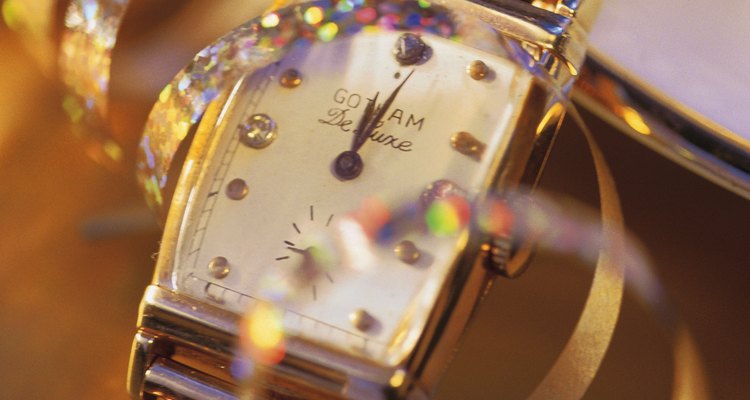 Comstock/Comstock/Getty Images
The Rolex Daytona is named after the Daytona International Speedway and is meant for driving and race car enthusiasts. The watch features an engraved bezel that reads distance, as well as elapsed time, and a second hand that is accurate within 1/8 of a second. Other features include a 72-hour power reserve, shock resistance, waterproof resistance to 330 feet and a self-winding feature. Setting a Rolex Daytona is relatively simple. Note that a Rolex Daytona should be wound every two to three days for proper functioning.
Unscrew the crown by turning in a counterclockwise motion, causing the stem to pop out from the side of the watch.
Turn the crown clockwise for approximately 30 rotations, which will charge the watch mechanisms.
Pull the crown all the way out and turn clockwise to set the time.
Push the crown back against the watch and turn clockwise to screw it back in to the side of the watch.
References
Writer Bio
Meredith Jameson writes early childhood parenting and family health articles for various online publications. She holds a Bachelor of Arts in history from San Francisco State University.
Photo Credits
Comstock/Comstock/Getty Images