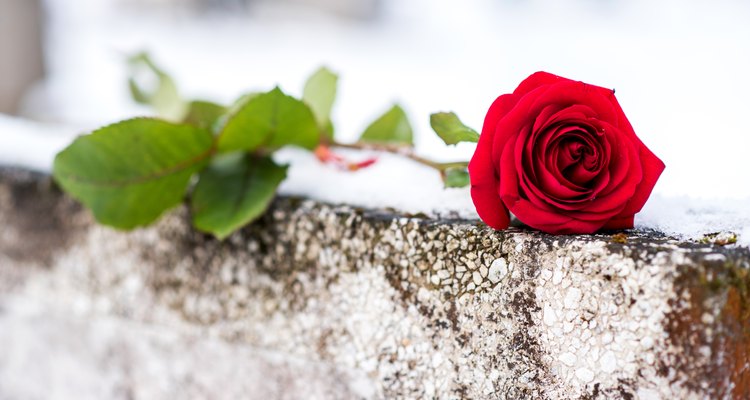 punkty/iStock/GettyImages
When a loved one has died, likely the last thing you will think about is what to wear. However, you'll want to dress appropriately for the situation and the weather. Winter has its own set of difficulties when it comes to dressing for a funeral.
Check out the weather report for the day of the funeral. Even during winter there can be unseasonably warm days. If the weatherman is calling for rain, you will want to make sure your outfit is as waterproof as possible. You may need a waterproof winter jacket instead of a dress jacket.
The best type of outfit for a woman to wear to a winter funeral is a pants outfit. A basic black dress, usual for funerals, may not be best for a grave-site service during winter. A dressy black pants outfit -- or a wool dress, coat and boots -- will help you stay warm and dry.
Dress in layers. The funeral home and a worship service may be warm to hot, depending on the thermostat. You need to be able to bundle up for the trip to the grave site. A thin sweater will be cool enough for the inside parts of the funeral, while helping keep you warm outdoors.
Wear comfortable shoes, or better still, boots. High heels are traditional for dressy events, but may not work for a winter funeral where you might slip on ice. Boots give you the traction you need, and keep your feet warm.
References
Writer Bio
This article was written by a professional writer, copy edited and fact checked through a multi-point auditing system, in efforts to ensure our readers only receive the best information. To submit your questions or ideas, or to simply learn more, see our about us page: link below.