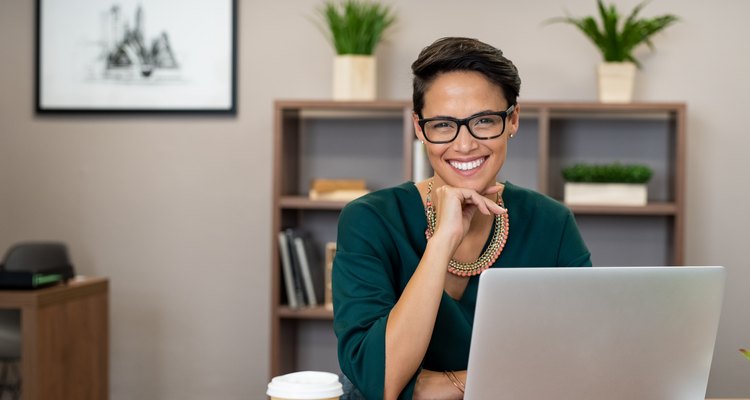 Ridofranz/iStock/GettyImages
Unless you are a secretary in the fashion industry, your attire for the office should be considered conservative. When making clothing selections for the work day, choose attire that is simple and comfortable. Following a few simple guidelines will ensure that you step out each day on the right foot.
Choose attire for the workplace that leans towards a more neutral color scheme. With the trend towards business casual clothing in the workplace, dresses, skirts and pants are all deemed acceptable in most offices. Choose blouses and shirts that coordinate with your selection and that are not too revealing.
Stick with dresses and skirts that are knee-length. Choose lengths that will allow the skirt to stay put when seated and not rise up.
Skirts and dresses should be accompanied by hosiery. Tan or lighter is generally accepted. Hosiery should be free of runs.
Shoes should be low in heel height and close-toed. If open-toed shoes or sandals are acceptable at your workplace, make sure you keep it that way by always arriving with neat and polished toes.
Keep jewelry minimal and go for pieces that are not too gaudy. Make a statement by wearing one interesting piece of jewelry, not by flaunting every piece that you own.
Polish off your look with a professional and neat hairstyle, a touch of perfume, and a clean and refreshed mouth.
Writer Bio
This article was written by a professional writer, copy edited and fact checked through a multi-point auditing system, in efforts to ensure our readers only receive the best information. To submit your questions or ideas, or to simply learn more, see our about us page: link below.