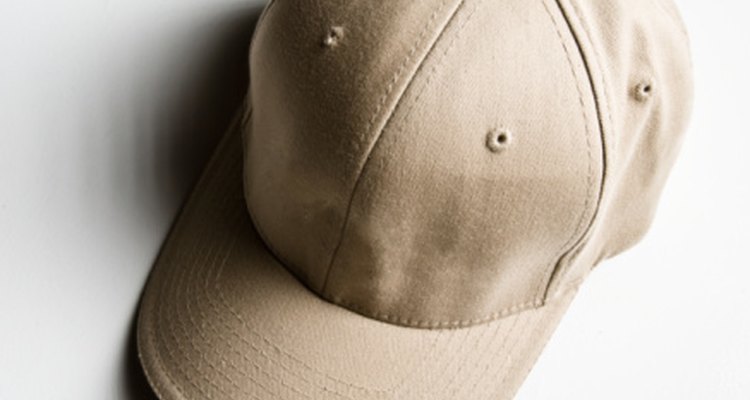 Jupiterimages/Photos.com/Getty Images
A perennial favorite among both men and women, the traditional baseball cap has become quite the fashion statement. Individuals can express themselves by various color combinations, stitching and embroidery techniques. Caps can be worn with the bill (visor) facing forward or facing backward. And whether it's a fitted cap or an adjustable snapback, the cap is often worn with a curved bill.
Place the softball or baseball underneath the bill of the cap.
Fold the bill around the ball so that it forms a U shape.
Use a rubber band to secure the bill of the cap around the ball. The band should go around both the ball and the folded bill. Add a couple more rubber bands to firmly secure the bended bill.
Remove the rubber bands from the folded bill after two to three days. Notice the bend or U shape within the bill of the cap. If the bend is not pronounced enough for your liking, refold the bill around the ball and secure the rubber bands for another day.
References
Writer Bio
Britney Karim has worked as a writer since 2005. She has been employed by student-run and school-sponsored newspapers, working as a contributing writer and senior opinions editor at Archbishop Mitty High School's "The Monarch" and University of California-Berkeley's "The Daily Californian." Britney is studying English at UC Berkeley.
Photo Credits
Jupiterimages/Photos.com/Getty Images