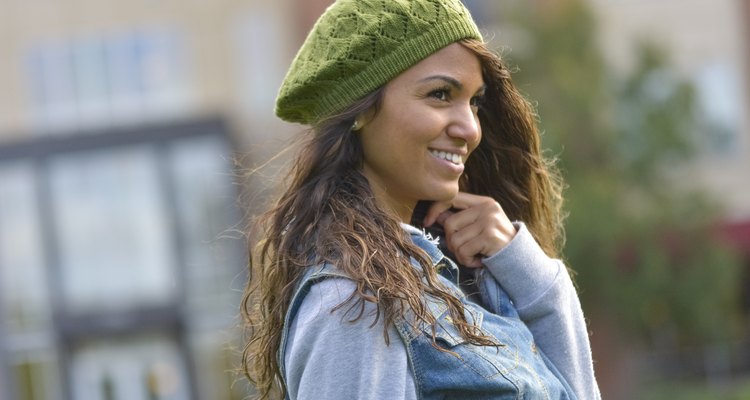 Maurice Northrup/iStock/Getty Images
The French wear hats for both everyday wear and fancier occasions. The classic beret, often associated with artists, writers and bohemians, was worn originally as a gesture of rebellion against the status quo. Berets have made a fashion comeback with both French women and men. Additionally, for men, modest beanies and baseball caps have evolved into classic French chapeaus appropriate even for dress wear.
The French Beret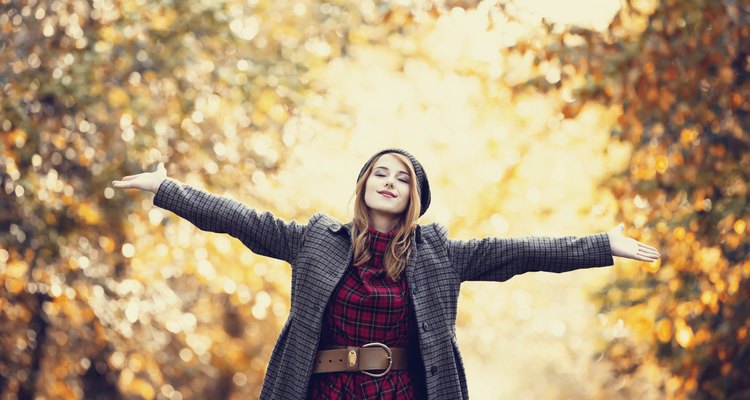 Vladimir Nikulin/iStock/Getty Images
The quintessential black beret, an iconic French cap, has made a return. Once worn only by French artists, country people or intellectuals, today, bobos, the French equivalent to American yuppies, have embraced the beret as a representation of their French heritage. Variations of the black beret include soft, cotton knit and mohair caps, with rib and stretch headbands for women, and stiff, cotton, military-style berets for men. Unlike the black berets of yesteryear, today berets come in a variety of colors and are worn in all seasons. The typical beret has a fitted leather band and is worn turned to the side. The addition of fascinators or floral fabrics,create a less-casual women's cap, ideal for dressier occasions.
French Chapeaus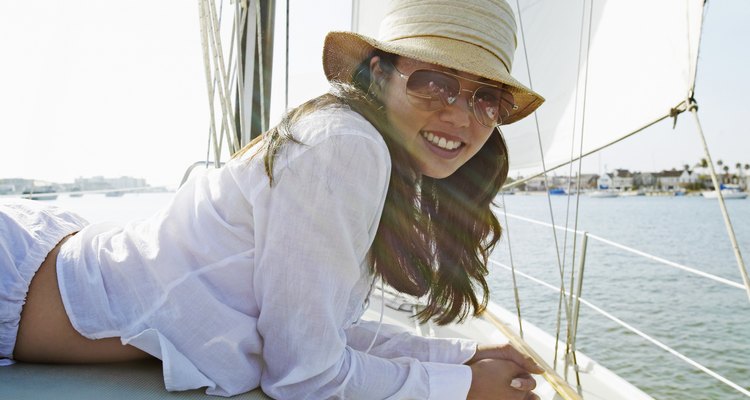 Digital Vision./Digital Vision/Getty Images
Casual hats include variations of the beret in materials and colors that match the season, or cotton canvas hats -- aka the bucket hat -- for spring or summer, often worn pulled down to fit the head or worn loosely on top with small rounded brims. The cloche, which means bell in French, sports a small brim, and is often made from felt or soft material to conform to the shape of the head. Versions that are more elaborate may include feathers and ribbons. The classic straw hat, worn for outdoor events, is often decorated with ribbons or floral pieces, or made even more extravagant, with an oversized brim, large, dyed floral pieces and feathers.
Men's Hats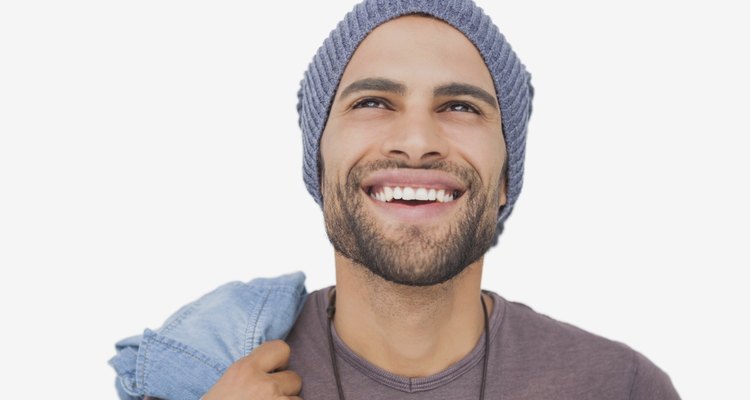 4774344sean/iStock/Getty Images
Men's head wear often includes the humble watch and beanie cap, generally made from pure wool, wool and polyester blends or cotton. French men may also wear a fitted baseball cap that matches their outfit rather than advertise a team, or a spitfire cap, with a curved peak worn in front or to the side. Common hats for men may also include cotton, sailcloth caps with small brims, or brimless, French navy, sailor pompom hats, made from wool, with chinstraps that sit across the top. The red pompom is removable, and it is thought to bring good luck to those who touch it.
Setting Trends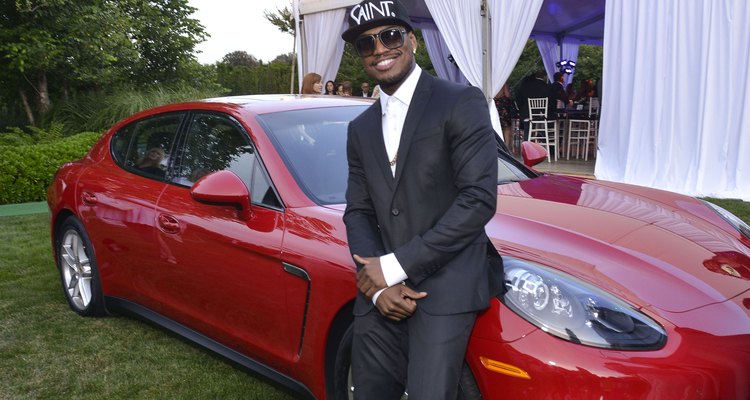 Eugene Gologursky/Getty Images Entertainment/Getty Images
Fitted baseball caps and beanies are more than just casual options. French designers such as Dior Homme pair fitted baseball caps with tuxedos, which makes a statement that trends for men can include wearing neutral-colored beanies and caps with even tailored pants, jackets and shirts. For women, beanies, berets and jockey-inspired caps are popular choices among French designers who pair the hats with casual and classic wear.
References
Writer Bio
Katherine Macropoulos has authored two books; a fictional, young reader and a spiritual autobiography. Her areas of expertise include food, beauty and style, travel, culture and society, business and spirituality. Macropoulos holds a Bachelor of Arts in English, a diploma in photography, graphic design and marketing and certification in esthetics.
Photo Credits
Maurice Northrup/iStock/Getty Images