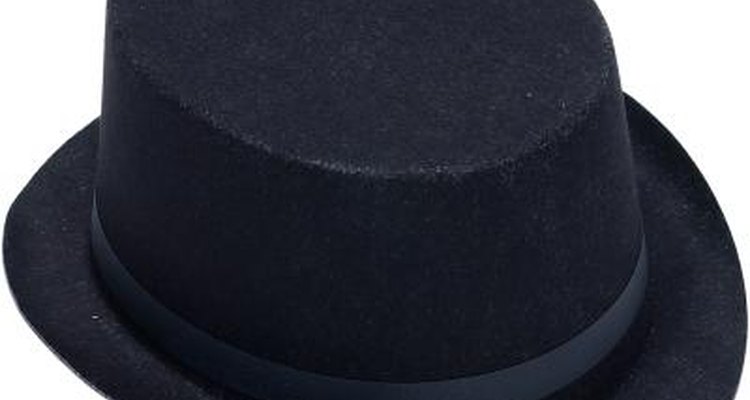 Zedcor Wholly Owned/PhotoObjects.net/Getty Images
Hats have always been in fashion, and, if you're a man, there are plenty of style options. From the very American Stetson to the British bowler and everything in between, there are many styles designed to fit any occasion. Whether for a stroll or for a posh party, hats can top off any outfit.
Bowler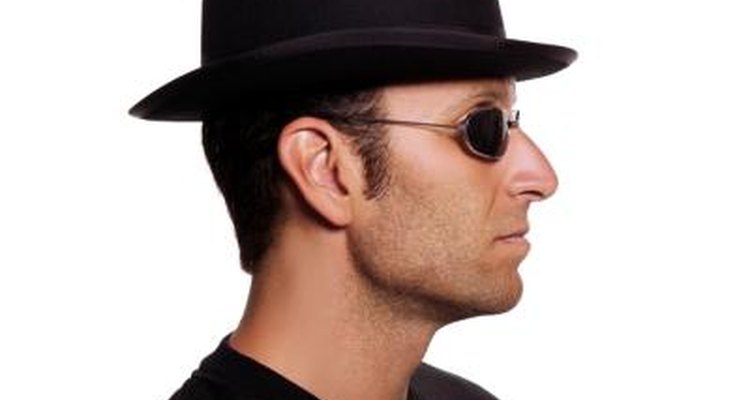 Thinkstock Images/Comstock/Getty Images
Bowler hats were originally designed to protect gamekeepers' heads from low-hanging branches and to stay on the wearer's head while he is riding horseback. As such, the bowler hat is close-fitting and low-crowned--almost a hybrid of a top hat and flat cap. It was first devised in London in 1849 by hatmakers Thomas and William Bowler.
Fedora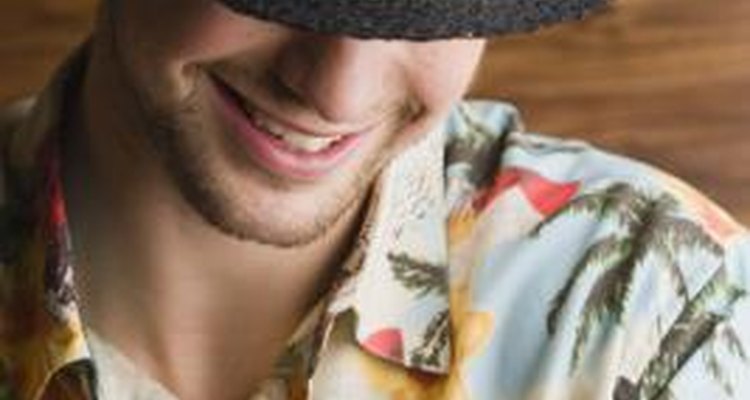 Jupiterimages/Polka Dot/Getty Images
Fedora hats came into popularity in the early 20th century in women's fashion. It wasn't until the 1920s that fedoras came into vogue for men. At the time, it was an accessory for upper-class men. Today, fedoras are popular throughout the population. Fedoras are made of soft felt and have a lengthwise crease down the crown. The front part of the hat is pinched on both sides, and the brim goes complete around. Often, fedoras are also marked by a hat band.
Carver Hat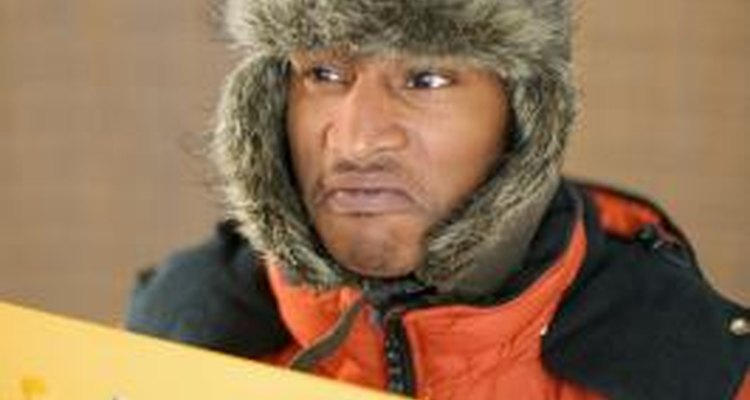 Jupiterimages/liquidlibrary/Getty Images
Not just for hunters anymore, carvers are excellent hats for keeping the head warm. The earflaps can be lowered and secured under the chin to provide added protection over the ears. Carvers are normally made with thick-cut fabric to protect the head from the elements. Men of all professions can be seen sporting this hat.
Stetson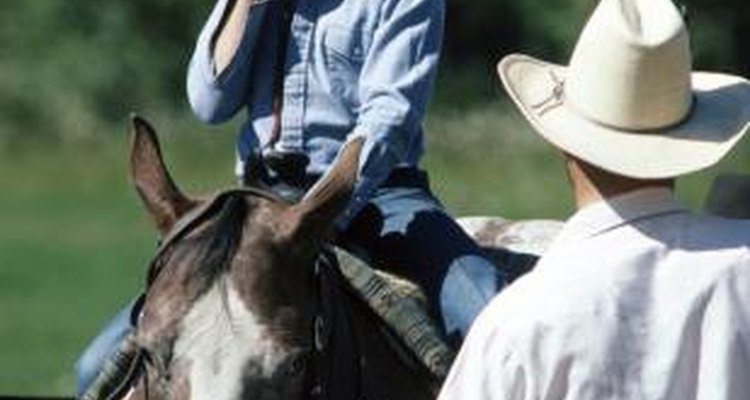 Ablestock.com/AbleStock.com/Getty Images
Also known as a cowboy hat, the stetson hat has been and still is the defining accessory for the American cowboy. These hats can be made out of felt, straw or leather. They are usually made tall with a rounded crown and flat brim, which are often later modified by the wearer to suit their particular style. A creased crown and rolled brim are two popular modifications that are made. Sometimes hat bands and strings are attached.
Baseball Cap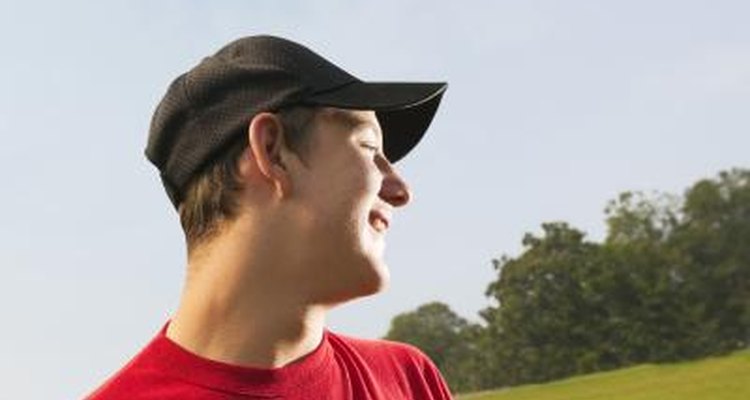 Thinkstock Images/Comstock/Getty Images
Whether fitted or adjustable, baseball caps are popular throughout the general population. Wearers can not only support their favorite baseball team, but baseball caps can also be customized with various logos, sayings and colors. Traditionally, these caps are sewn in six sections and topped with a fabric-covered button on the crown. At times, the rear section of the crown is made with a meshlike material. Baseball caps with the mesh backs are also sometimes referred to as "trucker caps."
Newsboy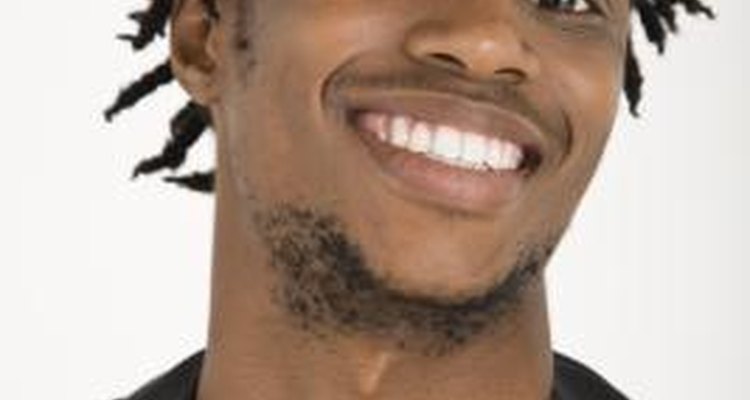 Jupiterimages/Goodshoot/Getty Images
Newsboy hats are also known as baker boys, apple caps, eight panels, Jay Gatsbys, fisherman's caps and Lundberg stetsons. These hats have a rounder overall shape than a traditional flat cap but generally have the same overall shape and stiff brim in front. At times, there is a button on the front of the crown that enables it to be attached to the brim.
References
Writer Bio
Jorina Fontelera has been writing about business since 2003, covering the printing and manufacturing sectors, as well as the global accounting and financial industries. She has contributed to "USA Today," "Milwaukee Business Journal" and several trade publications, also writing about parenting, animals, food and entertainment. Fontelera holds a Bachelor of Arts in English from Marquette University.
Photo Credits
Zedcor Wholly Owned/PhotoObjects.net/Getty Images