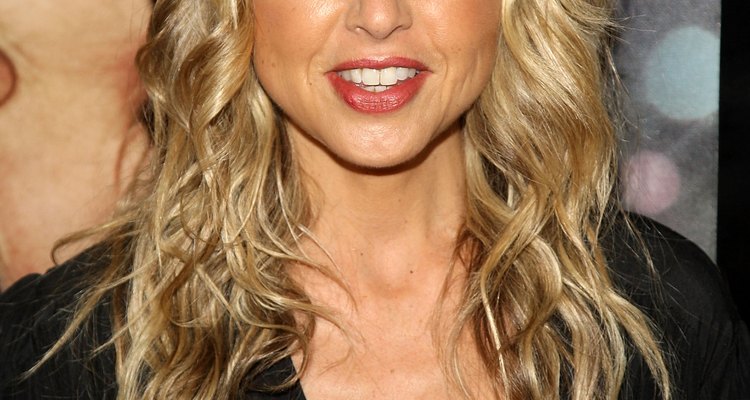 Stephen Lovekin/Getty Images Entertainment/Getty Images
As the 1960s drew to a close, the future wasn't looking very good for hats. Women were throwing off fashion constraints left and right, and hats seemed poised to march down memory lane hand in hand with little white gloves. Fortunately for hat makers, several celebrities -- some taking a cue from characters they portrayed -- began including hats as part of their signature styles and established hat trends that laid the basis for a distinctly 1970s look.
Nuts for Knits
Audiences couldn't help but fall for star-crossed lovers Ali Macgraw and Ryan O'Neal in the 1970 hit film "Love Story." It wasn't long before young women were copying the chic collegiate style of former-model MacGraw's character, Jenny, including the crocheted hats Jenny wore to stay warm during winter on Harvard's Cambridge, Massachusetts, campus. Close-fitting caps, oversized, slouchy berets and cloche-style hats, either knitted or crocheted, soon became a fashion trend, and MacGraw herself wore similar ones off the set. Women used crochet and knitting patterns to make knit hats at home, sometimes attaching pom-poms to the top to pair with ski, ice-skating and winter school outfits. Knit flowers in colors that contrasted with the hat were another embellishment that made hats suitable for dressier wear.
Flipping for Floppy Hats
The big floppy hat was floating around the hippie-girl crowd in the 1960s, but when actresses and style icons Faye Dunaway and Bridget Bardot began wearing soft, solid-color felt, face-framing styles in the 1970s, big floppy hats took on a sexy flair. White floppy hats adorned with pretty ribbons and made of lightweight fabrics ranging from straw to nylon let the sun shine through and became popular with women walking down the aisle in the 1970s, including celebrity brides Bianca Jagger and Farrah Fawcett. Floppy hats in pale pastels and embellished with silk flowers were paired with floral cotton dresses for garden parties. Wide bands of grosgrain ribbon and subtle hints of tulle gave a classy look to floppy hats paired with linen suits for lunch with the ladies. The big floppy hat ultimately became de riguer as a 1970s fashion essential and was part of the uniform worn by the robotic queens of conformity in the 1975 film "The Stepford Wives."
Annie Hall of Fame
In 1977, actress Diane Keaton turned the world of women's hats on its head when she sported a slouchy, oversized black bowler -- along with other masculine-looking attire -- in the role of Annie in Woody Allen's iconic film "Annie Hall." The Annie Hall "look" became a widespread trend that influenced fashion into the 1980s and beyond. Women were no longer hesitant to wear hats that once were considered traditional menswear styles and sported bowlers similar to Keaton's in classic colors, pairing them with tweed blazers or oversized houndstooth vests. Fedoras got a feminine touch with the addition of bands in contrasting colors and prints and often were worn with button-down blouses and trousers. Keaton's hats became part of her signature style. In 2014, The Headwear Association inducted Keaton into its Headware Hall of Fame, honoring her devotion to hats and her efforts in making menswear-influenced style acceptable in the women's fashion world.
Hats Off to Men
Although the wildly colored wide-brimmed hat -- such as the one worn by Roscoe Orman in the 1974 film "Willie Dynamite," is often associated with men's flashy street fashion of the 1970s, it wasn't the popular trend costume shops would have people think. Nor did the homburg sported by Al Pacino's character Michael Corleone in the popular 1970s film series "The Godfather" kick-start a trend in men's hats until the style became popular with rap music artists in the 1990s. The 1970s man went hatless most days, except in his down time when he donned the perennial favorite -- and the only men's hat with American roots -- the baseball cap.
References
Resources
Writer Bio
Laura Leddy Turner began her writing career in 1976. She has worked in the newspaper industry as an illustrator, columnist, staff writer and copy editor, including with Gannett and the Asbury Park Press. Turner holds a B.A. in literature and English from Ramapo College of New Jersey, with postgraduate coursework in business law.
Photo Credits
Stephen Lovekin/Getty Images Entertainment/Getty Images